Warning: 'Behind the Candelabra' Contains Lethal Doses of Glitz — TEASER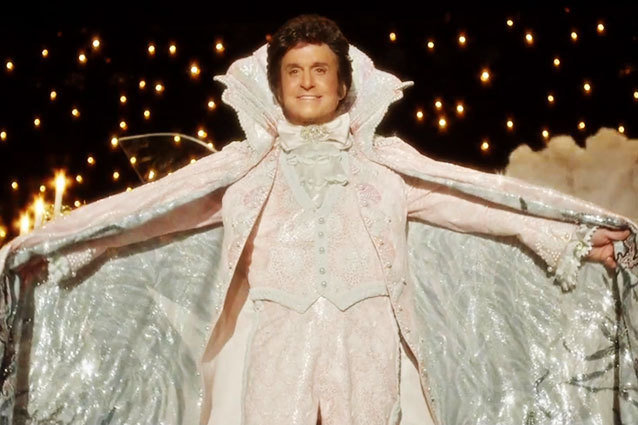 If you're at all averse to glimmering lights, lavish garments, ornate vehicles, or dolled up Matt Damons, then Behind the Candelabra is not the film for you. But Steven Soderbergh's latest (and final!) endeavor, an HBO movie about the life and work of one Liberace, will please anyone with a taste for glitz and glamour. Yes, all those who pine for the lap of luxury will find themselves hard pressed to ignore the call of the dance when Michael Douglas tangles with those ivories in the new teaser for the film.
RELATED: Matt Damon Wants to Control Your Bowels
While we're sad to see Soderbergh leave showbiz, we're excited to see him take on such an iconic name like Liberace, with the capable talents of Douglas and Damon handling his story (Damon plays Liberace's longtime boyfriend Scott Thorson), and an apparently tireless team of costume and set designers transforming the film into a dazzling playworld. Check out the trailer below; Behind the Candelabra will air on Sept. 18.
Follow Michael Arbeiter on Twitter @MichaelArbeiter
[Photo Credit: HBO]
---
You Might Also Like:


Topanga's Revealing Lingerie Shoot: Hello '90s!


13 Most WTF Fan Tributes