5 Reasons Why Ben McKenzie Is the Right Choice for 'Gotham'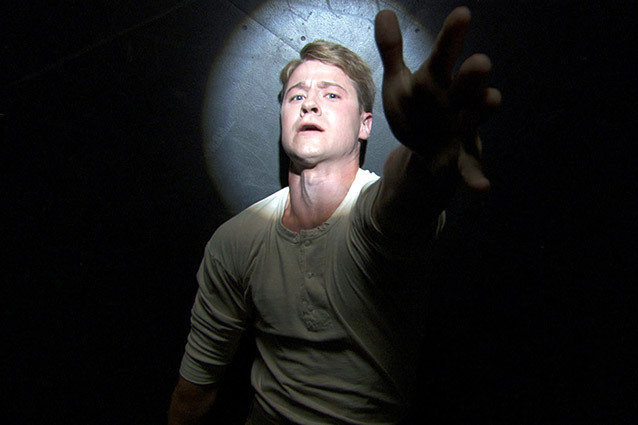 Truly Indie via Everett Collection
Commissioner Gordon may stand in the tall, winged shadow of the Batman most of the time, but the character takes the lead in the upcoming prequel series Gotham. In that meaty role, Fox has cast Ben McKenzie, known to those of us who were teenagers in the mid-'00s as Ryan Atwood of The O.C. and to the small but discerning audience of Southland as Officer Ben Sherman. Now, he'll be taking on the mantle of a much beloved character with a considerable fandom history. Here's why we think he's up the task.
1. He can play a cop.
McKenzie busted perps and dealt with some serious partner issues for five seasons of Southland. We've seen him in uniform and we buy it.

2. He has a history with the franchise.
In voicework, anyway. McKenzie played Bruce Wayne himself in the animated film Batman: Year One. That story also features a young Jim Gordon, who nobly refuses to participate in the massive corruption of the Gotham police force. 
3. He looks good with a mustache.
Clean up the haircut, brush out the 'stache, and we've got ourselves a pretty convincing precursor to Gary Oldman's Gordon. Even if the series features a clean shaven Jim, we're just content to know he can rock the facial hair if needed.
4. He's famous, but he's not too famous.
McKenzie has a decent body of work under his belt, including a breakout role as Amy Adams' sadsack husband Johnny in the indie dramedy Junebug. He became a heartthrob on The O.C., but his character was complex enough — quietly intelligent, acerbic, unsatisfied — to head off typecasting. He doesn't bring the baggage of a career-defining role with him to Gotham.
5. He's good at punching people.
Should Jim Gordon ever be called upon to bust some heads, Ben's got it handled.