Ben Stiller to Dazzle Us on 'Arrested Development'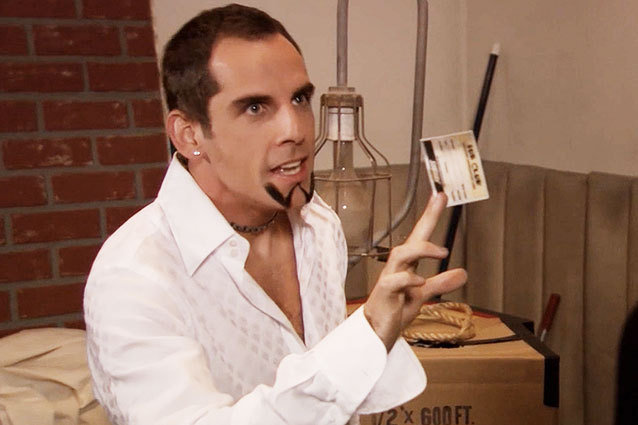 Quick — run to your nearest dumbwaiter and hold on tight, because Tony Wonder himself — also known as Ben Stiller to all you non-magical types — is set to reprise his role on the upcoming Netflix season of Arrested Development. Cue the smoke cloud! According to EW, Wonder will be back to take on his magical arch nemsis, GOB (Will Arnett) for a single episode. And while plot details are scarce, something tells us there will be tricks and illusions aplenty. To the Magic Castle! Stiller's Tony Wonder first appeared in Season 2 of the series, and turned up again the following season. Arrested Development originally aired on Fox from 2003 to 2006.
RELATED: Isla Fisher and Terry Crews to Guest on Arrested Development
The list of upcoming guest stars for AD is nothing to scoff at, as Seth Rogen, Kristen Wiig, Conan O'Brien, Isla Fisher, John Slattery, Terry Crews and the boys of Workaholics are already confirmed to be taking part in what many are speculating to be the show's final season. But don't worry about the Bluth family too much: after all, there's always money in the banana stand. Hollywood.com has reached out for comment, but did not hear back at the time of publication.
RELATED: Arrested Development — Is Season 4 a One-Off?
Are you excited for the return of Tony Wonder? Is it possible to be any happier about a television show's return? Let us know in the comments!
Follow Alicia on Twitter @alicialutes
[Photo Credit: FOX]
---
From Our Partners:


25 Most Scandalous Celeb Twitpics (Vh1)


33 Child Stars: Where Are They Now? (Celebuzz)