Best Fairytale Princess Adaptations on 'Once Upon A Time'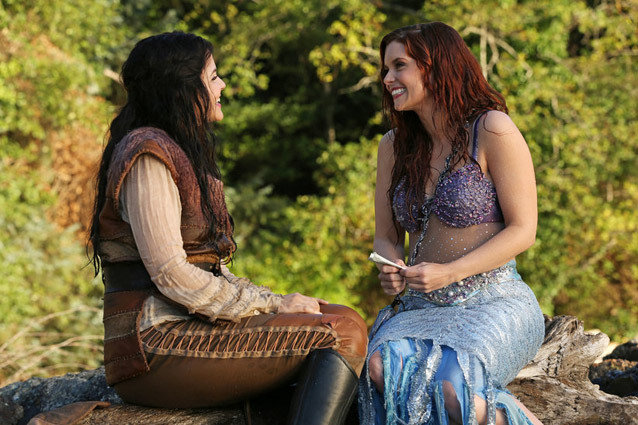 ABC
What little girl didn't want to be a princess when they were growing up? Okay, maybe some. But for those of us who were invested in the stories of Snow White, Mulan, Belle, Ariel, and Aurora, it's been fun to see them reinterpreted for ABC's Once Upon A Time. 
The show has changed many of the princess stories in order to fit within the more adult series. Mulan, for example, was recently shown to be bisexual and in love with Aurora (which, c'mon, we all totally saw coming last season). Snow White has also been transformed into a much stronger lady in comparison to the child in the Disney version. We love all the princesses on OUAT even if they're different from the versions we grew up with as children, although Ariel and Aurora's stories stayed close to their movie versions what with the fishtail-turned-legs and the sleeping curse.
Everyone's favorite recreated princess on OUAT is as different as everyone's favorite Disney princess. While we certainly love all the princesses on OUAT, Belle is pretty great. She hasn't been around much this season, but we still love something she said last year: "No one decides my fate but me." Those are some words to live by.
Okay, okay, picking our actual-favorite princess is too difficult. They're all so cool — and they can kick some serious butt, which is a quality we love to see in a princess.