The Best 'Game of Thrones' Theme Song Covers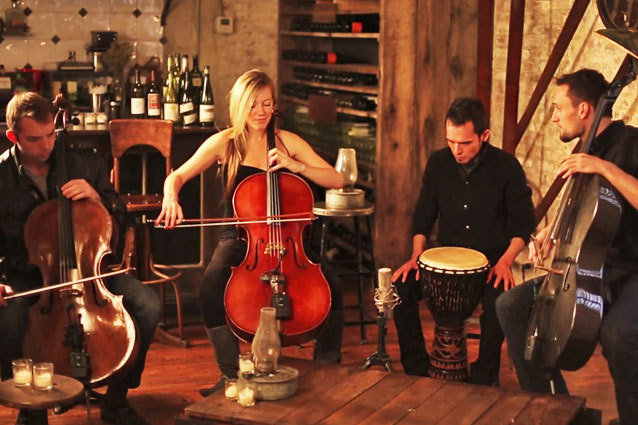 BreakofReality/YouTube
Is there anything better than the sweeping, dramatic, ridiculously long Game of Thrones theme song? The orchestral theme, with its stunning graphics, manages to perfectly convey the mystery, complexity, and beauty of the show. This is probably why so many musicians have covered it, using a variety of mediums, and to varying degrees of success. Here are some of the best covers out there.
This acoustic guitar cover manages to perfectly replicate the orchestral sound of the original. 
Super hip electronic band CHVRCHES turn the theme into a banging, synth-y pop song. 
This dramatic, multi-layered song and video uses only one violin and one guy's voice. 
Cellos and drums work well with the song's darkness and drama in this cover. 
 Of course there's an 8-bit cover. 
And of course there's a ridiculous dubstep version.
This is actually a mash-up of two awesome covers, and it fantastically blends rock with violin.
The accordion seems made for this song. 
For the ultimate geekiness, listen to a version by eight floppy drives.
Our favorite: the Stark children sing it, and it's ridiculous and adorable.