The Best Whedon Zingers from the 'Agents of S.H.I.E.L.D.' Pilot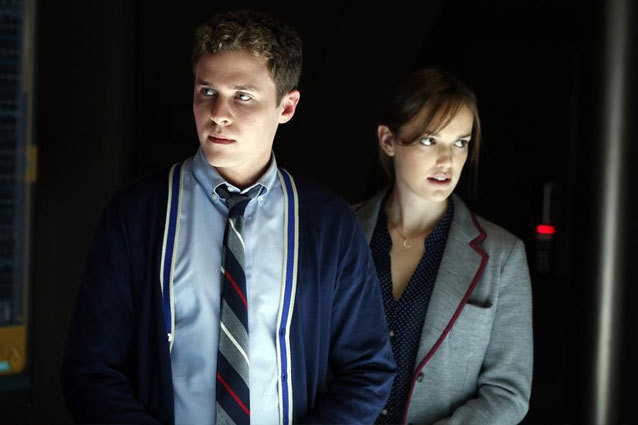 ABC
The action on Marvel's Agents of S.H.I.E.L.D. is thrilling, but it's the sassy one-liners that set the tone for the show. Joss Whedon's characters are always punctuating their high-pressure jobs with clever comebacks and cheeky wordplay. (Think Buffy and Firefly's Mal Reynolds.) So it's not a surprise that his televised take on the Marvel-verse is equally stacked with excitement, intrigue and puns. Here are our favorite quips from the pilot episode.
"I don't think Thor's technically a god."
"Well, you haven't been near his arms."
— Agents Ward and Hill have differing opinions about what qualifies one as a deity.
"Sorry, that corner was really dark, and I couldn't help myself."
— The presumed dead Agent Coulson can't resist making a dramatic entrance.
"Well, you get shanked by the Asgardian Mussolini, you can tell it your way."
— Loki reference — drink!
"Under 'People Skills,' she drew…I think it's a little poop. With knives sticking out of it."
— We're not above a little toilet humor here at Level 7.
"This is actually where they make the red tape, isn't it?"
— Agent Coulson isn't a behind-a-desk kind of guy.
"She might as well be one of those sweaty cosplay girls crowding around Stark tower."
"What? I would…it was one time."
— Agent Ward has Skye's number. We assume this was a good-natured ribbing of cosplay girls, since they make up about half of the audience of this series.
"She is an asset."
"She is such an…wait…asset?"
— These are the people we're trustring to defend our planet, by the way.
"What are we seeing?" 
"Well, the man is very angry at the other man."
— Fitz also answers to "Captain Obvious."
"When you get back, I'll show you my thing. Ah, thing. It's my hardware. My equipment! Hang up."
— And there's the inevitable phallic joke, made charming by Fitz's cute British accent and lack of smoothness.
More:
'Breaking Bad' Series Finale Recap
Nick Offerman Talks Manliness, Giggles, and His New Book
'Homeland' Season 2 Finale Refresher
---
From Our Partners:


40 Most Revealing See-Through Red Carpet Looks (Vh1)


15 Stars Share Secrets of their Sex Lives (Celebuzz)