BET Totally Nailed It With 'Being Mary Jane', But Let's Not Label It A Good 'Black' Show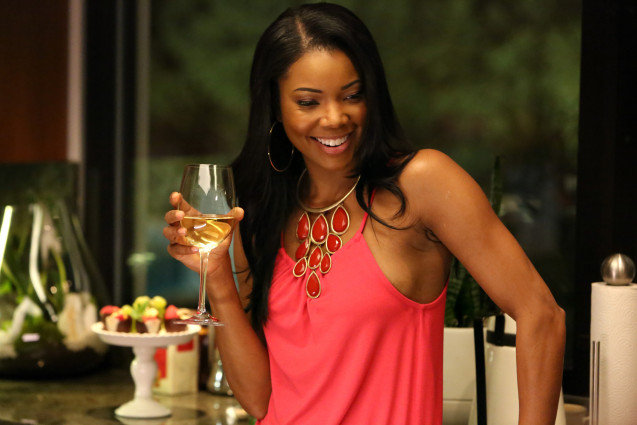 BET Networks/Quantrell D. Colbert
Adultery, suicide, sexuality, class issues, politics, race issues, fashion, beautiful women and hot guys: just a few of the things you'll be faced with if and when you start tuning in to BET's original series Being Mary Jane. From Mara Brock Akil (the producer and writer behind Girlfriends and The Game), the show follows the exploits of one Mary Jane Paul (played by Gabrielle Union), a successful and popular news anchor whose work life and personal life suddenly get very complicated, very quickly. A pilot episode premiered many months ago and folks were concerned that BET was going to let the ball drop, making viewers wait such a long time for an actual series premiere. But now that the mini series has officially kicked off — and critics and audiences alike are raving about the show — it looks like BET has finally nailed it.
The most unfortunate thing about a show like Being Mary Jane is that it will too quickly be labeled (and written off by some) as a black show, or a black woman's show (which is why it's a good thing they decided not to go with the original title, Single Black Female). Obviously, it's great that there is one more show on television starring a complicated, interesting, multi-dimensional character who is also a woman, and who is also black. For this reason, Being Mary Jane is in great company with shows like Scandal and Sleepy Hollow. This series is different in that most of the characters are people of color, but hopefully viewing audiences will resist the urge to put it in a black box. Mary Jane is an exciting character for anyone to experience, and with only two episodes under its belt the show has already opened the door for a more complex dialogue about women's sexuality (there are a few great bits about masturbation), relationships (the social politics of affairs, casual sex, and marriage permeate the narrative) and the role of the successful single woman who finds herself at the head of a household. Do black women desperately need a show like Being Mary Jane? Sure. But so does the rest of the world. 
The eye candy/hotness factor should be mentioned again.
Basically, there's a lot of it.