'Beverly Hills Cop,' 'Sleepy Hollow' Among 25 New Pilot Orders: A Viewer's Guide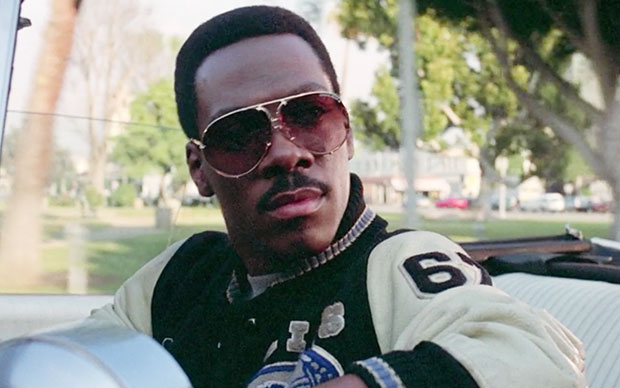 TV pilot bonanza! NBC, ABC, CBS, Fox, and The CW have been on a greenlighting binge, ordering 25 pilots for consideration among their fall 2013 lineups. Among them are the TV spinoff of the venerable Beverly Hills Cop franchise, starring Brandon T. Jackson as the son of Eddie Murphy's titular lawman and already given a series order; a new Western from Lost scribe Carlton Cuse for NBC; a Hunger Games-meets-The-Bachelor dystopian sci-fi thriller for The CW; and the first network adaptation of a Swedish crime novel series. 25 is a lot to wrap your head around, so we've ranked what we found to be Top 10 most intriguing of the lost. Don't worry, we'll let you know about the others too on the next page, but these are the ones that really caught our eye.
RELATED: Brandon T. Jackson is Your New 'Beverly Hills Cop'
1. Sleepy Hollow (FOX)
Alias scribes Roberto Orci and Alex Kurtzman gave one beloved franchise a 21st century makeover with their stellar script for 2009's Star Trek. Now they're looking to give Washington Irving's classic American folk tale about upstate New York schoolteacher Ichabod Crane running afoul of the legendary Headless Horseman a modern-day twist. In this version, the pilot for which will be directed by Live Free or Die Hard's Len Wiseman, Crane partners with Sleepy Hollow's female sheriff — something tells us her name might be Katrina Van Tassel — to investigate the battle of good versus evil that has engulfed the soporific burg.
2. Beverly Hills Cop (CBS)
The Shield creator Shawn Ryan didn't skip a beat after the failure of his first incursion into network television: ABC's submarine drama Last Resort. The pilot he wrote for the small screen version of '80s action-comedy juggernaut Beverly Hills Cop focuses on the son of Eddie Murphy's Axel Foley, played by Brandon T. Jackson (Tropic Thunder). Murphy, however, will appear in the pilot and executive produce the show along with Ryan. Mostly, though, after years of gritty, forensics-heavy procedurals it's exciting that CBS is embracing the idea of injecting a little humor into its typically stodgy crime drama format.
RELATED: CBS Snags Eddie Murphy in 'Beverly Hills Cop' Series
3. Sixth Gun (NBC)
Lost's Carlton Cuse is a busy man. He's already exec producing A&E's Bates Motel and FX pilot The Strain, his collaboration with Guillermo del Toro. Now he's serving as EP on Sixth Gun, a Western pilot picked up by NBC with a script by feature writer Ryan Condal, who's penned the upcoming Hercules: The Thracian Wars for Brett Ratner. Sixth Gun is about a legendary six-shooter with possibly supernatural power that falls into the hands of a young girl and makes her the target of every baddie in the West. Paging Hailee Steinfeld.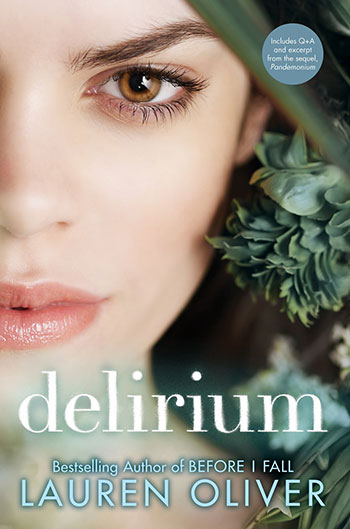 4. Delirium (FOX)
Based on Lauren Oliver's bestselling sci-fi book trilogy, Delirium is about a future world in which love has been declared illegal and is even rendered obsolete via a mandatory lobotomy-like procedure. Series protagonist Lena Holloway has 95 days before she herself is forced to submit to the love-killing surgery…only to find herself actually falling in love as time runs out. Think Brave New World meets Dollhouse.
5. The Returned (ABC)
The Killing's Aaron Zelman wrote this pilot about a mystical town called Aurora, where residents' dead loved ones return to visit them. Not so much in a zombie way, more like an existential Solaris way. It will probably go easy on the Tarkovsky long takes.
RELATED: 'Star Trek 2' Writers Pen New 'Sleepy Hollow' Series
6. Backstrom (CBS)
Leif G.W. Persson is the first Swedish crime novelist to get a pilot order with a major U.S. network. (Kenneth Branagh's version of Henning Mankell's Wallander airs on PBS.) His character Ernst Backstrom is being described as criminology's answer to Dr. Gregory House: an overweight, misanthropic forensics expert who's great at his job despite his personality disorder.
NEXT: The rest of our Top 10, plus a round-up of other pilots in development at CBS and ABC.


7. The Selection (The CW)

In development at The CW since 2011, the adaptation of Kiera Cass' novel is kind of like a dystopian version of The Bachelor. Correction: a more dystopian version of The Bachelor. 300 years in the future, a working class woman finds herself the winner of a lottery to compete against 25 other would-be brides for the hand of her nation's "Royal Prince." A fierce competition ensues.

8. Untitled Secret Service Thriller (NBC)

A rookie secret service agent finds himself plunged into a major international conspiracy. And that's just his first day on the job! The official logline promises that he will cross moral and legal lines, which can only mean one thing: torture! It's been too long since we heard Jack Bauer scream, "I'm gonna need a hacksaw!"

9. Holding Patterns (NBC)

Writer Justin Spitzer has proven himself a master of hilarious anti-comedy — a longtime producer on The Office, he wrote the classic Stanley-centric ep "Did I Stutter?" — and this new half-hour sitcom should be no exception. It's about a group of people whose lives are forever changed after they suffer, and survive, a plane crash together. Kind of like Lost with a funny bone.

10. The List (FOX)

Sure, the concept sounds like a rip-off of Skyfall but…wait, Skyfall was unbelievably awesome so who cares? The master list of everyone in the Federal Witness Protection Program is stolen, and one by one each member of the program is killed. It's up to a U.S. Marshal to track down the source of the breach and relocate the surviving witnesses before it's too late.

CBS

Friends With Better Lives

Each of the thirtysomethings who anchor this multicam sitcom thinks that they have the best life of their circle of friends. Smugness alert!

ABC

Pulling

Single-camera sitcom from writing team Lee Eisenberg and Gene Stupnitzky (Bad Teacher) about a group of women in their 30s who should have their lives figured out, but don't. In fact, not even close. Girls for Generation Y.

Venice

Charlie's Angels' helmer McG produces the first of two obvious cash-ins on the nighttime soap success of Revenge. This one is set on the sandy shores of Venice, CA and is about two rival families making power plays against each other. Bitchery required, clothing optional.

Betrayal

The second cash-in on Revenge. A married female photographer begins an affair with the power attorney who's defending a murder suspect. Guess what? Her husband's the prosecutor in the case.

NEXT: The pilots that have been ordered by Fox and The CW.

NBC

Untitled Sean Hayes Comedy Pilot

The multicamera sitcom format and Sean Hayes are kind of in a co-dependent relationship. They both need each other to be truly successful. Hayes, for one, would like everyone to forget about his role as Larry in last year's Three Stooges reboot. So he'll be playing a stressed out dad whose 14-year-old daughter moves in with him right around the same time he gets a difficult new boss at work.

Untitled DJ Nash Comedy Pilot

Jason Bateman's Aggregate Films is producing this single-camera comedy written by DJ Nash, and loosely based on his life, centering on a young kid who worships his blind father and struggles with the fallout from his parents' divorce.

Girlfriend in a Coma

Pretty much exactly what it sounds like. After almost two decades in a coma, a 34-year-old woman wakes up to find she has a 17-year-old daughter from a pregnancy she never even knew about. Kind of like Kill Bill, but presumably with fewer geysers of blood. Also, it's supposed to be a half-hour comedy.

The Blacklist

In this hour-long drama, the world's most dangerous criminal turns himself in in exchange for an immunity deal in which he'll rat out all of his associates past and present. But does he have an ulterior motive? Intrigue.

Welcome to the Family

An unplanned pregnancy among two of their younger members brings an Anglo family and a Latino family together. The culture clash of the two broods is funny because they're so different, yet so much the same. NBC's most obvious attempt at a half-hour Modern Family clone yet.

FOX

I Suck at Girls

Based on Justin Halpern's follow-up book to $#*! My Dad Says, the concept is a coming-of-age sitcom about an incredibly awkward teenage boy. Fox has already given it a series commitment.

To My Assistants

Kind of like a tube version of Horrible Bosses, this half-hour comedy focuses on the harried, overworked, underpaid assistants at a big New York law firm who band together to cope with the wretched antics of their superiors.

Friends & Family

The U.S. version of Britain's Gavin & Stacey, about what happens when a long-distance romance becomes a short-distance romance.

House Rules

Writers Justin Spitzer and Andrew Gurland scripted the pilot for this comedy about a wacky family trying to fit in to a very normal Midwest community.

The CW

The Originals

Okay, it's kind of a cheat to include this Vampire Diaries spin-off here, since its pilot is already slated to air as a VD episode this April. Joseph Morgan will star as power-drunk werewolf/vampire hybrid Klaus and Daniel Gillies as Elijah when the action moves from Mystic Falls, VA to New Orleans.

Company Town

Director Taylor Hackford (Ray, Parker) is producing an hour-long drama about a scandal that engulfs a Virginia naval base and the surrounding town. Leave it to The CW to build a show around hot guys in uniform.

Follow Christian Blauvelt on Twitter @Ctblauvelt

[Photo Credits: Paramount Pictures, Harper Collins, Harper Teen, WENN]
---
You Might Also Like:

Biden? Ford? Surprisingly Hot Young Pics of Politicians

Who Wore This Crazy Hat?

Stars Who Changed Their Look After Love