Beyonce's HBO Documentary: Why 'Life is But a Dream' Has Us In Knots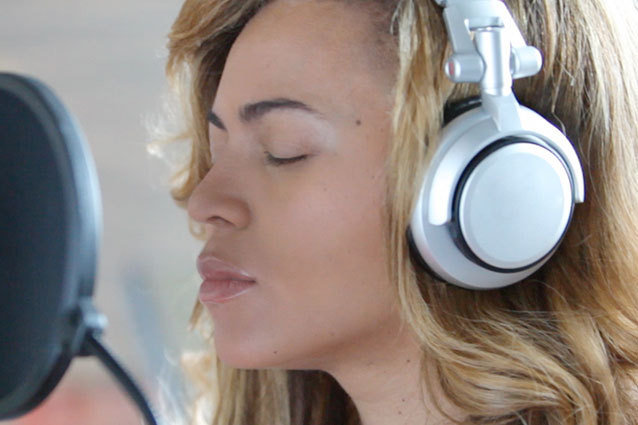 The Beyoncé age is upon us. And as such, our Queen B has a unique position: she can practically do no wrong. That's why B can release an average documentary about her life and we're still singing her praises.
Life is But a Dream is everything we wanted: a look at Beyoncé's daily life and her seeming fairy tale romance with Jay-Z. Yet when the credits rolled, there was an overwhelming sense that something had been left out. Now, we can't expect a 90-minute movie to reveal the answer to every question we've had about the singer, but we expect a level of candid exposure that the HBO doc fell slightly short of. Perhaps, it's because the woman driving the direction of the film was also its subject: Beyoncé directed her own documentary.
RELATED: 47 Reasons Beyoncé's Super Bowl Show Was the Best
There are both pros and cons to her decision. On one hand, our entry into her world is inherently personal, because her experience dictates her process. But on the other hand, it's hard for a documentarian to pull the deepest truths from her subject when her subject is herself. Beyoncé has always been a wildly private person, so even upon opening up in this film, she's still got walls between her and her audience. And those walls are palpable. 
We follow her through rehearsals and recording in the studio. We're with her when she debuts her album to a team of record execs. But when it comes time to show the softer, more precious moments, it's clear we're seeing a tailored version. Even as she opens up about the tragedy of her miscarriage, we're seeing the "raw Beyoncé " that she's comfortable with showing us, not the full picture. 
RELATED: Beyonce vs. Justin Timberlake: Who's Got Better Game?
And while that's technically a problem for a film that purports to uncover truths as a documentary is meant to, it's not really a problem. Beyoncé fans will always want more from her. They'll always be clamoring to know what it's like to step behind the curtain.
Life is But a Dream gives us a tiny sliver of a peek, and one seen through a billowing gauzy curtain, fluttering between us and the woman ruling the world at the moment. It's beautiful, it's moving, and only slightly unsatisfying. 
But maybe that's all for the best. Keeping somewhat of a veil between Beyoncé and her adoring audience ensures that there's still some mystery, some answer we're striving to understand. It creates the demand for her music, her performances, and her voice. 
And perhaps it's all part of the plan. After all, as far as we're concerned, that girl runs the world. 
Follow Kelsea on Twitter @KelseaStahler
[Photo Credit: Parkwood Entertainment/HBO]
---
From Our Partners:

Bradley Cooper Dancing Is Surprisingly Awkward (Vh1) 

Kate Upton Bares All in Nothing But Body Paint (Celebuzz)