'Big Brother': And the Evicted Houseguest Is…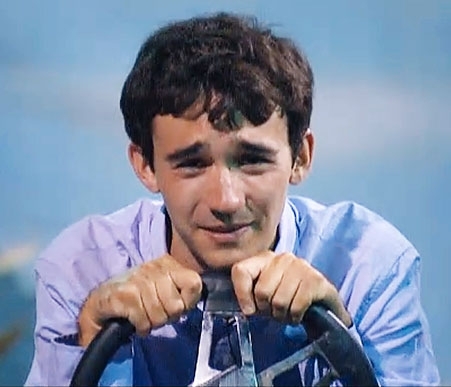 Poor Ian. These were words that came to mind following Sunday's episode of Big Brother. Ian, the ultimate Big Brother fan, the man of science who appealed to God to win a carnival game in a house where people run around in carrot suits, might just waste his Head of Household run on ultimate floater Jenn, of all people. The man who probably enjoyed the experience of being dressed like a dog more than opening presents in Pandora's Box might just pass up the opportunity to send home a competitive powerhouse — Super Shane — or, better yet, a mental mastermind, Dan. Ian, the super-fan who relishes the opportunity to work as a Renegade alongside a previous winner, had no idea that his final two deal with Dan was as authentic as Chenbot's metal core.
And on Wednesday's special eviction night, it seems Ian did waste a perfect opportunity to oust one of the game's strongest players. (Not to mention put himself in place for eviction.) By a vote of 2-0, Jenn was evicted from the Big Brother house.
Surprised by the night's outcome? Be sure to come back to Hollywood.com later for Brian Moylan's recap of the episode's events! [Image Credit: CBS]
More:
Big Brother Recap: The End Is Near
Big Brother Recap: Holy Double Eviction, Batman!