Bill Clinton to Get the Martin Scorsese HBO Documentary Treatment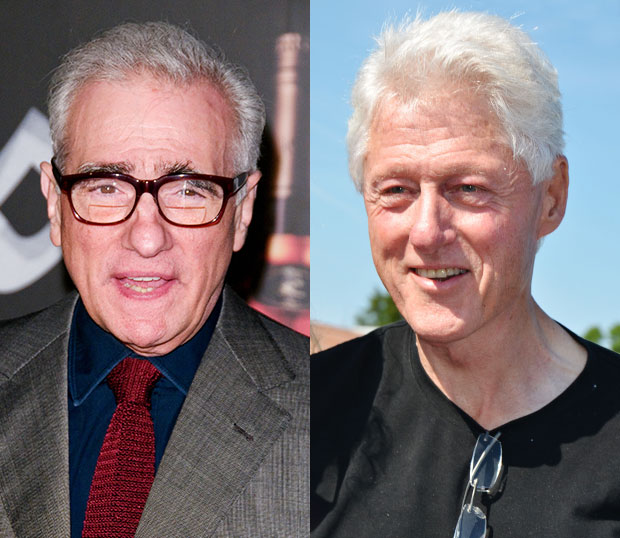 Someone's making a film about a former President of the United States? Well I'll be: that never happens! But if anyone is up to the task of giving us an interesting perspective on a POTUS, it'sMartin Scoresese, who has tapped Bill Clinton to be the subject of his next film: a documentary with premium cable network HBO (It's not TV, it's HBO).
Scorsese will produce and direct the tele-documentary with Clinton's full cooperation, reports from The Hollywood Reporter, which is good news for anyone looking to get a nice slice of what it's like, living in the former POTUS' mind. The film will explore Clinton's perspective on historical events, politics, and the world since taking the presidential oath all those years ago.
President Clinton is no doubt an interesting fellow: he balanced the budget, had one of the most public martial misstep, and has been one of the most beloved presidential minds of recent history. According to HBO CEO Richard Plepler and Programming President Michael Lombardo released a joint statement, reaffirming these facts, calling Clinton "one of the most compelling figures of our time, whose world view and perspective, combined with his uncommon intelligence, make him a singular voice on the world stage." The statement went on to explain that a Scorsese-fronted documentary will "[create] a unique opportunity for the President to reflect on myriad issues that have consumed his attention and passion throughout both his Presidency and post-Presidency." Scorsese added his own statement to the mix, stating that his hopes were to "provide greater insight into this transcendent figure" through "Through intimate conversations." No word on whether or not there will be an educational portion about the importance of arithmetic.
The documentary will be Scorsese's fourth collaboration with the network, following the documentaries Public Speaking and George Harrison: Living in the Material World, as well as drama series Boardwalk Empire. HBO has grown itself quite the reputation in recent years as a hotbed of political conversations through the small screen, including the telepictures Game Change, Recount, and 41, about the embittered years of Clinton's predecessor, George H.W. Bush.
Hollywood.com has reached out for comment, but did not hear back at the time of publication. What do you think of a Clinton-centric documentary? Excited about Scorsese's newest venture with HBO? Let us know in the comments!
[Photo Credit: WENN (2)]
Follow Alicia on Twitter @alicialutes
More:
The Presidents of the United States as Seen in TV and Movies — INFOGRAPHIC
Senator Slams MTV for West Virginia-Based Reality Show
Scores of 'Lincoln': Finding Abe's Honest Voice — VIDEO

'The Hobbit' Cast: A Who's Who New Character Guide (Moviefone)

'Les Miserables' Unscripted: Hugh Jackman, Anne Hathaway On Singing And Being Modest