Bill Lawrence Stepping Down as 'Cougar Town' Showrunner?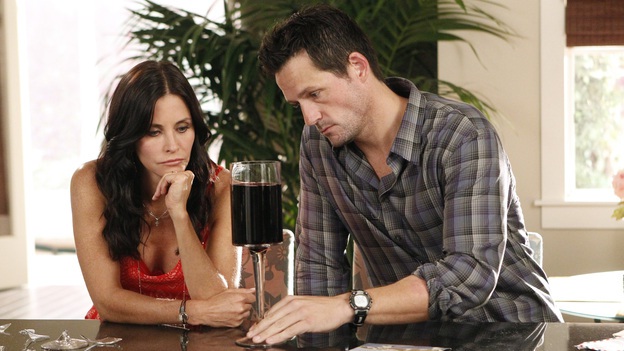 Why, why can't fans just have their cake and eat it, too? Or in this case, have their giant goblet of wine and drink it, too? It was announced that the ABC comedy Cougar Town would be moving to TBS with an order of two seasons. And now for the bad news: the series' creator Bill Lawrence might be stepping down from his position as showrunner. Co-creator Kevin Biegel is also reportedly leaving.
Vulture initially reported the information based on an interview with Cougar Town star and producer Courteney Cox, with THR reporting that Lawrence and Biegel will maintain attachment to the show as executive producers. Hollywood.com has reached out to TBS for comment.
Lawrence imbues Cougar Town with the same wily sense of humor, humanistic spirit, and insistence on not taking itself too seriously that brought so much charm to his previous television hit, Scrubs. As strong an ensemble as Cougar Town's starring cast is, the show won't be the same without Lawrence at the wheel.
This news follows the recent rumors that Dan Harmon might be exiting Community as showrunner for its upcoming fourth season. Cougar Town and Community have traded complimentary nods to one another over the course of their runs (most notably here and here). Unless Lawrence and Harmon are teaming up to create some kind of secret super series, fans should hope that they will both stay exactly where they are.
[Image Credit: ABC]
More:
Cougar Town Moving to TBS? How the Show Might Change
It's Official: Cougar Town is Renewed… And Moving to TBS
ABC Debuts Trailers for Nashville and More — VIDEO