Why Billie Piper Would Be Terrific on 'Girls'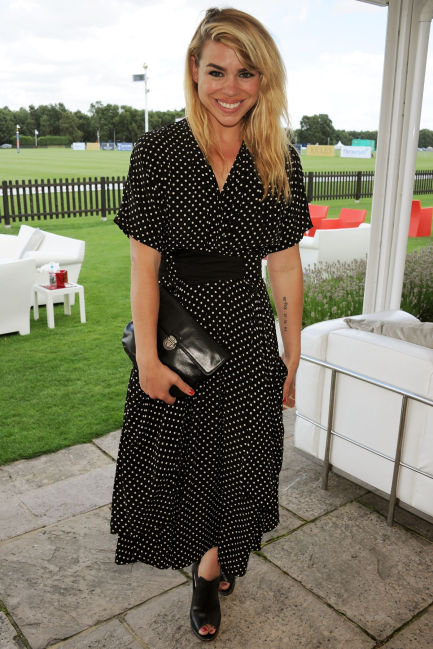 David M. Benett/Getty Images
At a recent convention for the show, a fan asked Doctor Who queen Billie Piper which American series she'd love to guest on. Her answer, without hesitation, was Girls.
Make this happen, Lena Dunham! We can totally see Piper hanging out with the ladies in Brooklyn. Maybe she's a cool, cosmopolitan friend from Jessa's travels, an actress co-starring with Adam in a short film who rubs Hannah the wrong way, or a TA who befriends Shoshanna. Hell, we'd even take her in a cameo as an impossible-to-please coffee shop patron. Though she deserves a multi-episode arc, at the very least.
For one, the effortless beauty could teach the girls something or two about boho-chic fashion. Rompers, slouchy maxi dresses, high-waisted jeans. She would rock them all. And since Billie is a survivor of teen pop and the scrutiny that comes with it, she and Lena can bond over the ludicrous amount of attention paid to everything Dunham wears or doesn't. Thanks to her lead role in Secret Diary of a Call Girl, we know Piper can handle Girls and its frank sex scenes. But it's Billie's range and choices that set her apart from the ingénue set. While "Belle du Jour" was an uber-fab Cher Horowitz of the sex industry, Piper de-glammed in the 100% improvised 2012 miniseries True Love to play a teacher who starts a relationship with a female student. As is required of all British actresses, she has taken her turn in a Jane Austen adaptation. But — unlike some of her contemporaries — Piper is just as comfortable in modern or period pieces. Must be all that time she spent traveling through time and space with the Doctor.
We'll see Piper next in the upcoming Showtime thriller Penny Dreadful. And after that, perhaps a party in a Greenpoint warehouse? Time will tell.