'Boardwalk Empire' Season 3 Trailer: Nucky Thompson Gets Vicious — VIDEO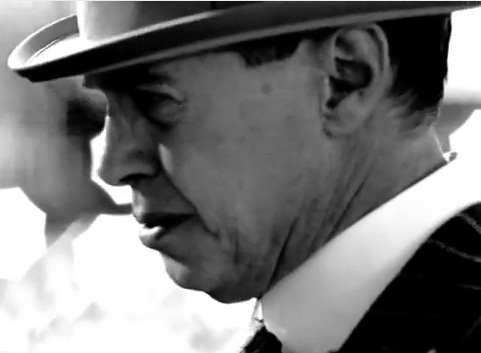 From the looks of the new trailer for Boardwalk Empire's third season, Nucky Thompson didn't exactly spend 1922 in conflict resolution classes.
Steve Buscemi's two-faced hero is returning and his beloved HBO series are returning after the shocking conclusion to Season Two. The new video indicates that the upcoming season won't skimp on the bloodshed — in fact, the trailer's ominous voice over makes Nucky seem more brutal than ever. And the black-and-white profile shot of him lighting a cigarette? Oldest trick in the classic directing book: How to Make Someone Look Badass.
Boardwalk Empire will return in the fall with its third season. Questions are still plenty on how the show can continue after its apocalyptic second season finale, but the trailer at least assures that Nucky hasn't lost his edge.