'Top Chef', 'Watch What Happens Live' Set To Return To Bravo, Along With 17 New Shows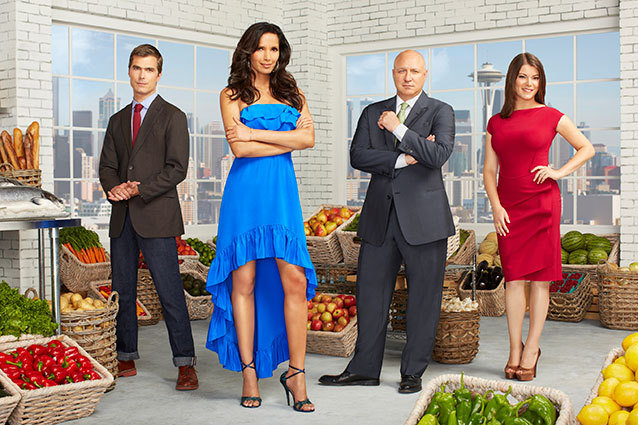 For any of you out there in TV land still longing for the days when MTV used to play music and Bravo used to be an alternative for when PBS had another telethon on, it's probably time for you to give up the dream and live in the now. On Tuesday, Bravo announced its lineup of new and returning shows,  and with the exception of  Inside the Actor's Studio  — which is coming back for a 19th season — it's pretty much what we've come to expect from the network: lots and lots of reality programming. 
RELATED: 'Real Housewives of Beverly Hills' Reunion: Who Won The Season?
In addition to the network's gold standard of reality shows like Top Chef (coming back for a Season 11) and its spin-off Top Chef Masters (entering its fifth season), Bravo is also bringing back Andy Cohen's inexplicable talk show Watch What Happens Live (we demand more Meryl Streep in Season 10!). 
In addition to its, er, classier programming, there's also more Flipping Out, Tabatha Takes Over, Million Dollar Listing, Chef Roble & Co, Vanderpump Rules, Interior Therapy with Jeff Lewis, and Don't Be Tardy on the horizon. And, of course, the various Real Housewives franchises will be back, including The Real Housewives of New Jersey (Season 5), The Real Housewives of Beverly Hills (Season 4), The Real Housewives of Atlanta (Season 6) and The Real Housewives of New York (Season 6). That can only mean one thing… more Brian Moylan recaps! Huzzah!
RELATED: 'Real Housewives of Beverly Hills' Recap: Everyone Is Laughing at Faye Resnick
As far as new and in development series from Bravo that look to speak to the common man, well, there's something tentatively called Rich People's Problems and Ivy League Confidential… so you can pretty much guess what's in store. For a list of all the new reality programs, including a Most Eligible Dallas spin-off called Courtney Loves Dallas and Kandi Burruss' own The Kandi Shop, click here. 
But, hey fellow old-timers, you'll be happy to know there's a few scripted shows coming to the network, too. The Girlfriend's Guide to Divorce, Heiresses, and High and Low should provide a much-needed break from the reality overload. 
[Photo credit: Matthias Clamer/Bravo]
From Our Partners


See 'Game of Thrones' as 'Mad Men' (Vulture)


Hayden Panetierre Bikinis in Miami (Celebuzz)