Bravo Plans To Edit 'Real Housewives of Beverly Hills' After Armstrong Suicide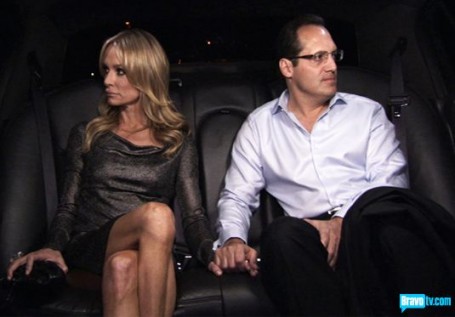 In light of recent tragic events, Bravo confirms they will in fact re-edit the footage from the upcoming season of The Real Housewives of Beverly Hills. Season Two of the reality was focused on the relationship and impending divorce between Taylor Armstrong and her late, estranged husband Russell Armstrong. However, since Mr. Armstrong recently took his own life, producers decided to change the content of the series appropriately. Though they have not confirmed exactly what will be changing, it is safe to say there will be less footage of the couple in question.
Despite reports of a delay on the series premiere, which is still set for Sept. 5, a Bravo spokesperson says the schedule has yet to change. "Contrary to what is being reported, we have not made a decision to change our original premiere date but we are in the process of re-editing the show," said Bravo president Frances Berwick, when speaking to Variety. We can be sure that the show will not include recent events such as Armstrong's funeral in the final cut, as efforts are being made to remain sensitive to this very touchy, tragic issue.