'Breaking Bad': Is Walt Getting Back in the Game? — TRAILER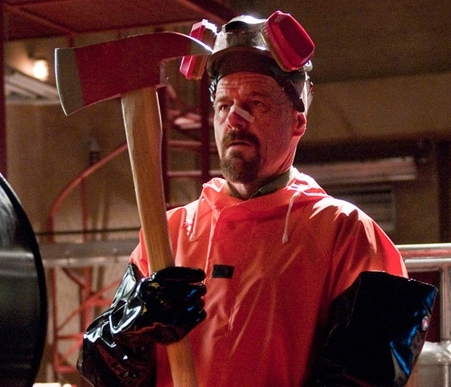 Walter, Walter, Walter. What exactly is your problem? (Warning to those not entirely caught up on Breaking Bad: the delving into what exactly is Walter's problem comes with a hefty sum of spoilers).
Oh, Walter White, after immersing yourself into a world in which you don't belong, you managed to work your way to a place where a nearly omnipotent drug lord threatens to kill your wife and daughter. You became a murderer, and turned your own former high school student into one as well. You poisoned an innocent pre-adolescent boy in order to get out of a jam. And you did. You evaded that jam. You killed the drug lord. You got off scot-free. So now, everything can go back to normal.
Damnit, Walter. The new trailer for Breaking Bad's upcoming fifth and final season seems to indicate that you have no intention of bringing anything back to normal. You'll sink deeper, build your mountain of delusions higher, and ruin everything around you until there is absolutely nothing left. As the welcomed returnee Mike Ehrmantraut says in the trailer below, "You're a time bomb, tick, tick, ticking away." But unlike Mike, we'll stick around for the boom.
Breaking Bad returns to AMC on Sunday, July 15 at 10 PM.
[Image Credit: AMC]
More:
'Breaking Bad' Season 5: What Are Walt and Jesse Up To? — EXCLUSIVE PICS
'Breaking Bad' Two-Part Season: What Needs to Be Resolved Before Break
The Final Season of 'Breaking Bad' Is a Giant Lie