'Breaking Bad' Season 5 Promo: Because Walt Says So!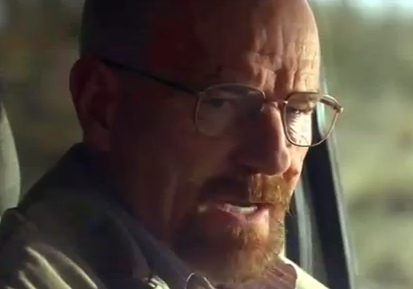 All hail the king! With only one more week until America's favorite meth dealer (yes, that's a thing) returns to television, AMC is amping up its teasers for the season five premiere of Breaking Bad, which will no doubt find Walter White (Bryan Cranston) in his most powerful yet dangerous position yet.
"I'm done explaining myself," says Walt in a new promo for the season, which promises tons of violence, carnage and philosophical conversations now that Walt has become the de facto meth kingpin after he and Jesse (Aaron Paul) took down drug lord Gus Fring (Giancarlo Esposito, or what's left of him) in last season's explosive, face-frying finale. So where does Walt stand to go now? With Gus out of the way, will he retreat to a safe life, or take his place at the top of the meth hill? "There's gold in the streets, just waiting for someone to scoop it up," he muses. Ah. So I suppose a retirement home in Pensacola isn't in the cards at this point.
Meanwhile, DEA-on-wheels Hank (Dean Norris) is still bent on tracking down Heisenberg, and jilted wife Skyler (Anna Gunn) is more opposed to Walt than ever before. "Someone has to protect this family from the man who protects this family," she warns. Harsh, Sky. And elsewhere in Albuquerque, not in this promo, wife Marie is shoplifting something, somewhere, from someone.
Check out the promo below, and ask yourself: are you the one who knocks?