The 'Breaking Bad' Spin-Offs We Want to See for Huell, Badger, Skinny Pete, and More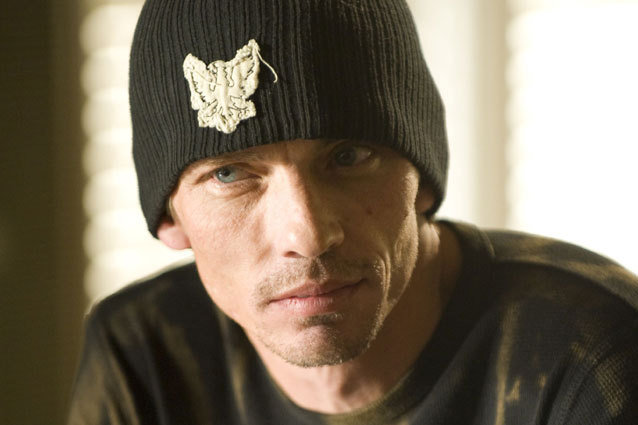 AMC
With only two episodes left of Breaking Bad (cue the inevitable "WHAT THE HELL IS GOING TO HAPPEN NEXT?!"), we are forced to brave a future without the exploits of Walter White. Thankfully (depending on who you ask), we'll have Better Call Saul to fill the void. But that's not going to be enough. The AMC series has a truckload of colorful supporting characters that might best be suited in the spotlight of their own programs. And, since "talking about Breaking Bad" passes for a job description these days, we've come up with a bundle of great possibilities for more spin-offs of the unprecedented drama.
Credit thanks to our own Abbey Stone, who conceived the first — and best (again, depending on who you ask) — entry on the list. Enjoy!
Back to Huell
After a traumatic run-in with the late Hank Scrader, Huell decides to get his life on track, enrolling in his alma mater of New Mexico State to finally earn that masters degree he always vowed to get. Soon enough, Huell learns that the academic life might be just as challenging as his time running errands for Saul Goodman.
Only on Fox.
Respect the Badge-r
Following a traumatic year in the drug trade game, Brandon Mayhew decides to turn things around, enrolling in the Albuquerque Police Academy and fighting to enforce the law rather than break it. Officer Badger's street smarts give him an edge in cracking the tough cases that his by-the-book partner can't quite handle.
Only on CBS.
What's the Skinny, Pete?
Having spent his whole life in the crime game, Skinny Pete has more information than money can buy. After he watches the meth underworld destroy his pal Jesse, Pete decides to work with the FBI as an informant to uphold justice… while still sampling some of his old habits.
Only on FX.
Kuby Sneak
No longer satisfied with playing the thug, Patrick Kuby moves back to his hometown of Brookline, Mass. to figure things out. A trip to his old high school leads Kuby to take on a job coaching the third-rate football team, turning the meager Boston boys into men with his ruthless can-do attitude.
Only on TBS.
Brock Trial
A now grown Brock Castillo is haunted by the traumas of his childhood poisoning, sure that the whole ordeal was an act of foul play. As such, Brock enrolls in law school and makes it his life's mission to keep children safe by putting away maniacs like those who wronged him.
Only on USA.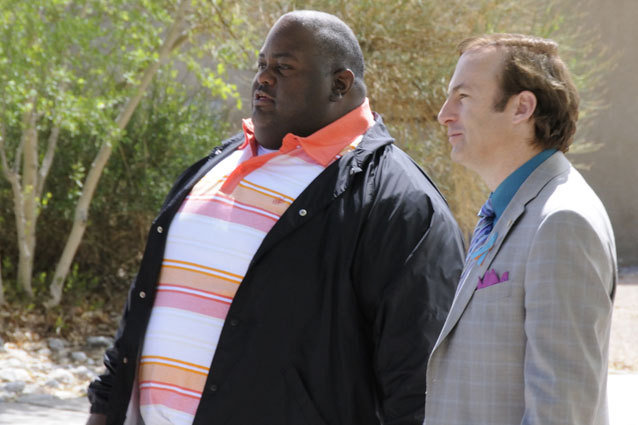 AMC
Blogdan
Unemployed former car wash entrepreneur Bogdan Wolynetz spends a lot of time on the web, ranting and raving about business, politics, pop culture… just about everything. Soon enough, the Romanian firecracker earns a mass following, launching him to Internet stardom.
Only on Adult Swim.
Carol's Gardens
The Whites' neighbor Carol suffered a nervous breakdown after learning of the audacities committed just next door. Due to her love for fresh fruit (especially oranges), she plunges headfirst into a gardening hobby that takes her and an unexplained camera crew deep into the plucky, eccentric subculture that is the Albuquerque botanical scene.
Only on Bravo.
Hugo Girl!
After being tossed in the slammer for marijuana possession, high school janitor Hugo discovers a new peace of mind in dressing up like a woman. Out of jail and with a new lease on life, Hugo explores Albuquerque's transvestite scene, developing friendships and romances he never thought possible.
Only on Starz.
Wendy We Eat?
It's funny that a prostitute who spent most of her time around meth cooks would come to discover her own talents as a gourmet chef. Hooker Wendy trades in turning tricks for a job catering to high society types in an upscale French restaurant, finding herself at constant comical odds with the creme de la creme of the culinary world.
Only on NBC.
Boetticher Off Dead
Gale Boetticher met his end when Jesse Pinkman put a bullet in his head, but that doesn't mean he's gone for good. The good-natured chemist haunts the streets of New Mexico, forced to make up for his past sins by doing good deeds before he can reach eternal peace.
Only on The CW.
Must-watches. All of 'em.
More:
Our 'Better Call Saul' Predictions
'Breaking Bad' Recap: Ozymandias
'Breaking Bad' Recap: To'hajiilee
Follow @Michael Arbeiter
| Follow @Hollywood_com
---
From Our Partners


Stars Pose Naked for 'Allure' (Celebuzz)


20 Grisliest TV Deaths of 2012-2013 (Vulture)