'Breaking Bad' Villain Joins J.J. Abrams' 'Revolution'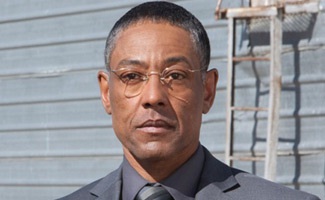 Behind Giancarlo Esposito's mild-mannered composure is a ruthless, diabolical killer capable of just about anything. At least, that is what Breaking Bad fans came to understand when the established television actor portrayed Gustavo Fring throughout the third and fourth seasons. No longer a kingpin in the Arizona drug trade, Esposito is finding new realms to terrorize: of all places, in the supernatural. The king of this genre, J.J. Abrams, is bringing Esposito on to star in his developing pilot Revolution, which Abrams is creating with Eric Kripke for NBC.
Esposito's character will, not unlike Gus Fring, be a man whose exterior calm might well be an exemplary cover for his inner psychopath. Esposito will play an old fashioned Southern military man who is gentle but tough, who lives among Revolution's strange phenomena of disappearing energy. How this sort of idea will manifest is kind of ambiguous, but that is the name of the game for Abrams. And a power player like Esposito should really help the delivery.