Bristol Palin's 'Life's a Tripp' Loses Primetime Slot: Cancellation Next?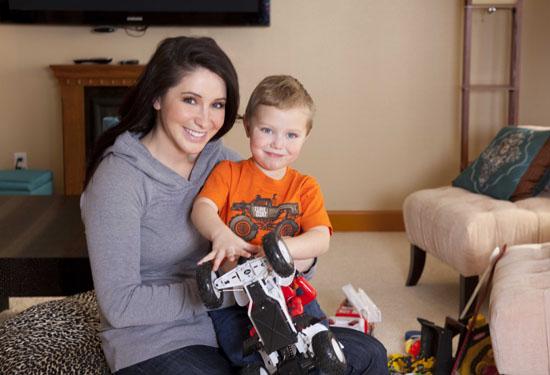 Like mother, like daughter.
Just like Sarah Palin's poll numbers when she was running as John McCain's vice presidential candidate in 2008, her daughter Bristol too is falling in the ratings. Her new reality show, Bristol Palin: Life's A Tripp, which made its primetime debut on Lifetime two weeks ago is losing viewers.
However, unlike her mom — whose own 2010 reality show Alaska raked in 5 million viewers for TLC — the younger Palin's first episode only brought in 726,000. As a result, the network is bumping the show for Dance Moms reruns. Ouch.
For those of you still watching Life's A Tripp, which chronicles Bristol's life in Los Angeles with her three-year-old son with ex-boyfriend Levi Johnston (you'll remember the controversy that caused the elder Palin), the show will now air an hour later than its original slot of 10 PM on Tuesdays.
Not to worry Bristol, if your audience numbers ever get as low as your Facebook friends (65,632), you can always try enrolling Tripp in dance classes. Apparently that's ratings gold!
Photo Credit: Lifetime
More:
Bristol Palin's 'Life's a Tripp' Not a Trip For Audiences
Bristol Palin Considering Political Career. You Betcha. — VIDEO