Bristol Palin's New Show Portrays Life as a Tripp — VIDEO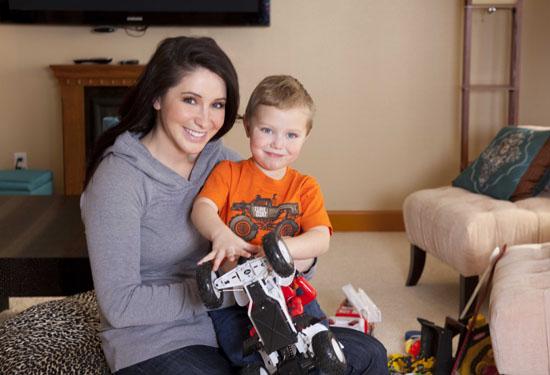 Bristol Palin wants you to know that her life is a Tripp, which also happens to be the punny name of her new Lifetime reality television program: Life's a Tripp. You get it? Her son's name is Tripp and she's taking a trip (one p) to California and it's such a trip (one p again) that someone put this family back on television again.
Regardless on your thoughts of the family, single motherhood is certainly no easy task, nor is moving to a new town, far away from your family, so that certainly sounds like a, well, trip? The show chronicles both situations in the 21-year-old's life, and in the clip below, we already see there are plenty of tears in store for Ms. Palin.
Since the Palins seem to hate the media so much, it's only a matter of time before each member of the clan gets their own ten-episode arc somewhere: to show who they really are as a retaliation against how they are portrayed, of course. So let us be a bit servicey for a minute and offer up some title suggestions for the family's no-doubt-forthcoming shows (and no, mom's first one doesn't count):
– Palin' Around with Todd
– I Willow Without You: The Willow Palin Experience
– The Pied Piper of Wasilla
– Riggin' and Triggin'
– Que Sarah, Sarah!
Life's a Tripp premieres June 19th on Lifetime.
[Photo Credit: Lifetime]
Follow Alicia on Twitter @alicialutes
More:
Bristol Palin Discusses Virginity and Chin Surgery on 'Good Morning America'
Howard Stern, Bristol Palin & More Criticize Obama's Support For Gay Marriage