Britney Spears Gets $15 Million to Judge 'X Factor'?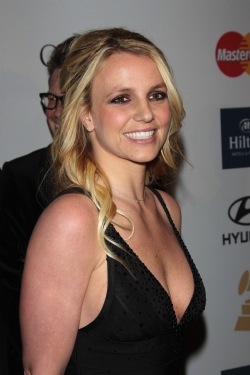 Simon Cowell's X Factor may finally be living up to its name. Britney Spears has almost agreed to judge the show next season alongside Cowell and record executive L.A. Reid, according to an Us Weekly source. Spears' team didn't manage to score the $20 million deal they originally asked for, but she's still looking an incredible $15 million paycheck. Spears would replace Nicole Scherzinger and Paula Abdul, who were let go when the show's first season fell far short of expectations.
These days it's practically mandatory for reality competitions to have a pop princess at the judges' table, with Jennifer Lopez on American Idol, Christina Aguilera on The Voice, and Jessica Simpson on Fashion Star. In fact, we're now running low on major acts from the early '00s, so if there are any more talent shows on TV, they'll have to start mining from boy bands.
Hollywood.com contacted a rep for the X Factor, but they declined to comment on the negotiations at this time. 
More:
Britney for 'X Factor'? How Pop Princesses Became the Go-To Judges
Madonna To Britney: Kiss Me Baby One More Time
Kelly Clarkson Sings Britney Spears: The Best Celebrity Cover Performances