Britney Spears is Definitely Leaving 'The X Factor'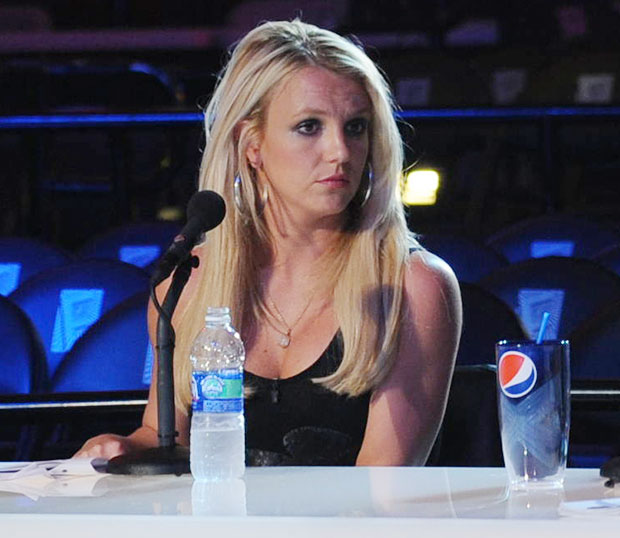 Well, the ball has finally dropped: Britney Spears has quit The X Factor. Yesterday, rumors began to swirl that the pop star — whose bland performance on the second season of the show did not live up to its $15 million expectations — would quit while she was ahead, meaning, before Fox had the time to fire her.
"I've made the very difficult decision not to return for another season," Spears said in a statement. "I had an incredible time doing the show and I love the other judges and I am so proud of my teens but it's time for me to get back in the studio. Watching them all do their thing up on that stage every week made me miss performing so much! I can't wait to get back out there and do what I love most."
While Spears will likely be fine, this expected news spells trouble for the show — producer Simon Cowell boasted his perfect judging panel before the second season premiered, when he added Spears and Demi Lovato after firing Paul Abdul and Nicole Scherzinger. Ratings for the show dipped regardless, and Spears' performance was highly criticized. Lovato's status with the show is yet to be determined (she did a much better job), but L.A. Reid has already announced his departure, to focus on his record label.
Fox has not replied to Hollywood.com's request for comment.
Follow Shaunna on Twitter @HWShaunna
[PHOTO CREDIT: Ray Mickshaw/Fox]
MORE:
Britney Spears on 'The X Factor', 'Lost', 'Heroes' — Remembering TV's 10 Biggest Letdowns
Britney Spears To Be Fired From 'The X Factor' — REPORT
Dear Britney: Doing 'The X Factor' Is a Really Bad Idea

Megan Fox's 12 Hottest Moments (Moviefone)

Ryan Gosling's 'Airbrushed' Abs: Plus 19 More Reasons We Love the Actor (Moviefone)