Britney Spears on 'The X Factor', 'Lost', 'Heroes' — Remembering TV's 10 Biggest Letdowns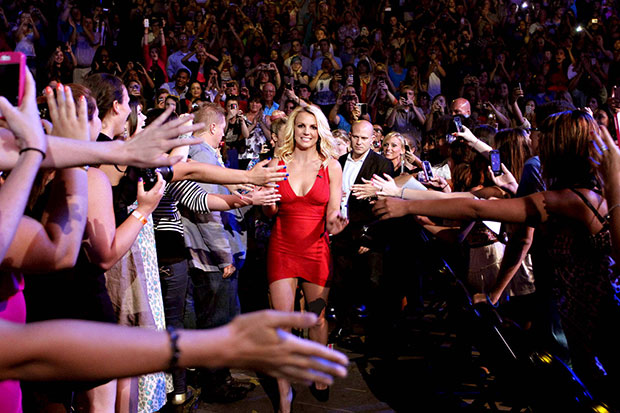 During the summer of 2012, the pop culture-loving world rejoiced when Britney Spears accepted a reported $15 million a year offer to join the new and (supposedly) improved judging panel on The X Factor. The pop princess hadn't done much public speaking since her infamous mid-2000s meltdown, and our voyeuristic minds all wanted to know if she'd sink or swim. Unfortunately, she did neither — she was just sort of there. No trainwreck comments (she was too loopy and rehearsed), but nothing particularly "amazing" (her favorite critique) either. So it really didn't come as a surprise when, over Christmas, rumors began to swirl that Spears had been fired. Today, sources close to the show told TMZ that Spears will quit, and though Fox currently has no comment, we wouldn't be surprised if they were preparing a PR plan as we type.
Unfortunately for Britney, X Factor didn't prove to be the widely hyped comeback she'd hoped for. But she's not alone — many other shows, interviews, and even careers have fallen victim to the deadly curse of high enthusiasm. Below, we count our ten favorite (plus Britney):
Britney Spears' The X Factor comeback:
The final scene of The Sopranos:
A fade to black, after all that? Are you kidding? This will, undoubtedly, go down in history as one of the most hotly contested series finales of all time.
The Lost series finale:
Addendum: Sopranos will go down in history as the most hotly contested series finales of all time, after the Lost finale. After years of endless, torturous questions on a game-changing show that promised way more than it could deliver, Lost told us that it was about the journey the whole time, man — just forget that destination. The answers didn't matter, as long as you still had questions! Also, it wasn't cool that they told us the island wasn't Purgatory for six years then essentially made the island a metaphoric Purgatory.
Terra Nova:
A Steven Spielberg-exec produced small-screen adventure about an alternate universe with dinosaurs! What could go wrong? Why, clunky dialogue and cheesy plot lines, that's what. Canceled.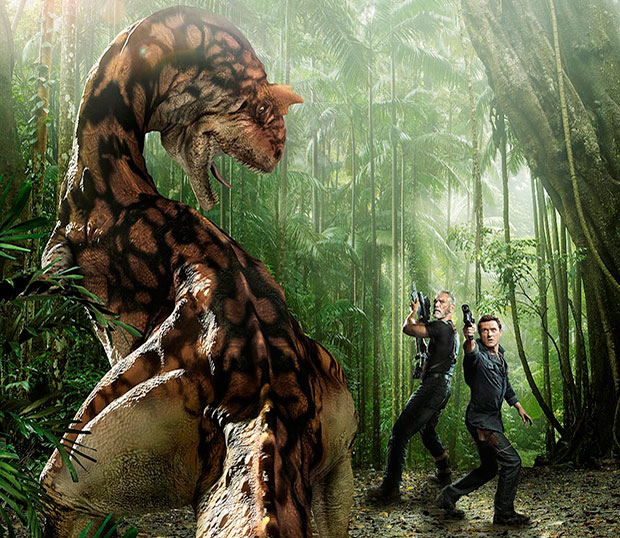 Conan O'Brien losing The Tonight Show:
The only upside to
Jay Leno
grabbing the 11:35 timeslot — leading to O'Brien's firing — was the wonderful speech he gave as his final goodbye. We still love you on TBS, Conan.
Jennifer Jason Leigh on Revenge:
The season in general has had its highs and lows, but nothing hurt worse than the misuse of the sublime Jennifer Jason Leigh as Emily's mother. Couldn't she have been some evil genius, or even teamed up with her daughter on the revenge plot?
>
Anything after Heroes' first season:
Can't really comment here — we stopped watching. So did everyone else.
The Liz Taylor/Oprah Winfrey interview:
Right before the much abuzzed-interview, Taylor told Oprah that she wouldn't talk about her personal life and, instead, only wished to discuss her perfume line, White Diamonds.
Joey:
(Everyone, back in 2004): "Man, I can't believe Friends is ending. My life will be so empty without my weekly dose of Friends. Well, thank God we'll still have Joey!"
Geraldo Rivera opening Al Capone's vault:
When Rivera was granted a special where he'd open the notorious gangster's vault, he was sure he'd struck gold — there must be bodies, guns, and money in there, right? Nope, just dirt and a bunch of bottles.
Everything about The Killing:
Be honest — how long was it before you stopped caring who killed Rosie Larsen? Did you even tune in to find out who it (sort of) was?
Follow Shaunna on Twitter @HWShaunna
[PHOTO CREDIT: Fox (2), ABC]
MORE:
The Best and Worst TV Episodes of 2012—Staff Picks
Staff Picks: The 15 Best TV Shows of 2012 (And the 5 Worst)
Kristen Stewart, 'Dexter,' and More: 13 Best Movie and TV Nude Scenes of 2012

Megan Fox's 12 Hottest Moments (Moviefone)

Ryan Gosling's 'Airbrushed' Abs: Plus 19 More Reasons We Love the Actor (Moviefone)