Brooklyn Decker To Guest Star On 'New Girl'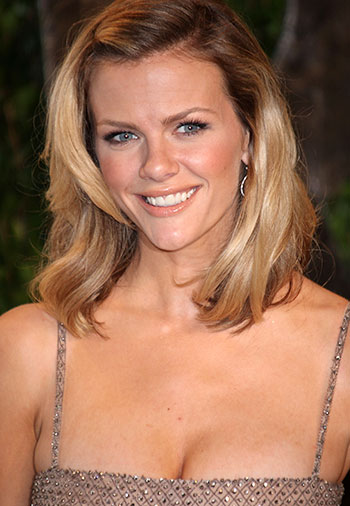 New Girl continues to up the super attractive female guest star ante this season. Fox confirmed to Hollywood.com that model/actress Brooklyn Decker will appear in an episode early next year in which the guys will — surprise, surprise — vie for her attention. 
The 25-year-old star joins the likes of
Olivia Munn
(who made her
New Girl
debut as Nick's new love interest during
this week's episode
), Carla Gugino, and Parker Posey as this season's ongoing onslaught of beautiful, talented guest actresses. 
Decker seems to have better on the small screen than she does in film, as her TV credits include Chuck, Ugly Betty, and Royal Pains while her movie credits include, well, both Battleship and What To Expect When You're Expecting, so the entire New Girl gang (not just the drooling dudes) should be psyched. 
[Photo credit: Brian To/WENN.com]
More: 
New Girl Recap: Trapped in the Closet

Harry Styles Spotted Outside Taylor Swift's Hotel Room The Morning After Their Date Night (PHOTOS)

Fall Bikini Bodies: The Good, The Great, The OMG (GALLERY)