'Buckwild' Cast and Crew Protests MTV's Cancellation "For Shain"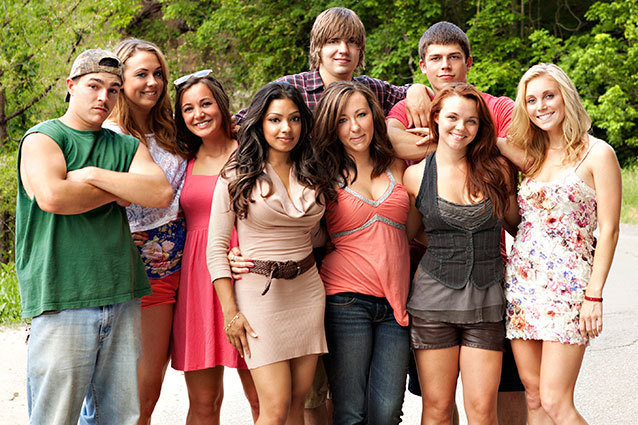 Immediately following Wednesday morning's news that Buckwild had been canceled by MTV in the wake of cast member Shain Gandee's death, his cast mates took to Twitter to rally support for the show's second season. Buckwild was midway through production when Gandee died in an off-roading car accident on April 1, and MTV immediately suspended production until the final verdict was released this morning.
The decision to cancel the show, which often featured its cast partaking in dangerous activities like off-roading, seems like a good one. Half of Season 2 would have featured Gandee — a fan-favorite — happily doing the very thing that killed him. It's not exactly the stuff reality dreams are made of. But in a bizarre twist, producer J. P. Williams slammed MTV in an interview with The Hollywood Reporter,  saying that the whole thing "smells of s**t," and that he would do anything in his power to keep the show going. And now, his cast members have rallied on Twitter to #KeepBuckwildForShain.
Yea people #buckwild is actually canceled & Shain would be fucking pissed. Tweet @mtv & tell them to keep it going.

— MTVsAshley (@MTVsAshleyWhitt) April 10, 2013
Even if @mtv won't #KeepBuckwildForShain I promise the cast of Buckwild will find our own way to see this through for him.

— Cara Parrish (@CaraFnParrish) April 10, 2013
Get #KeepBuckwildForShain trending. Tweet it to @mtv because we all know this is bullshit.

— Anna Davis (@MTV_Anna) April 10, 2013
No matter what the #buckfam will keep fighting for our angel and stick up for what he would want

— Shae Bradley (@mtvshae) April 10, 2013
Knowing from personal experience, the last month of Shain's life was wild and amazing. You're gonna wanna see it. @mtv

— katie (@MTVs_Katie) April 10, 2013
William also took the opportunity to bash MTV's hit Teen Mom — a timely diss, given that one of the show's stars just shot a porno. "This is the network that has shows about teen pregnancy," Williams says. "They'll stick by a show that allows you to abandon a child, but a kid dies by accident doing what he does for a living [mudding] and they cancel the show?"
One of Teen Mom's most troubled stars, Jenelle Evans, fired back on Twitter saying "wow I can't believe u just called all of the Teen Moms out like that. How rude, no matter what "show" u r on we r a family." To which Buckwild's Katie Saria replied:
Yeah jenelle, literally no one asked you.

— katie (@MTVs_Katie) April 10, 2013
Follow Shaunna on Twitter @HWShaunna
MORE:
'Buckwild' Canceled By MTV in the Wake of Shain Gandee's Death 
MTV to Cover the Costs of Shain Gandee's Funeral
'Buckwild' Star Shain Gandee Likely Died From Carbon Monoxide Poisoning
---
From Our Partners


Jessica Alba Bikinis in St. Barts (Celebuzz)


Pics of The Rock Making Things Look Small (Vulture)