'Californication' To End After Its Upcoming Seventh Season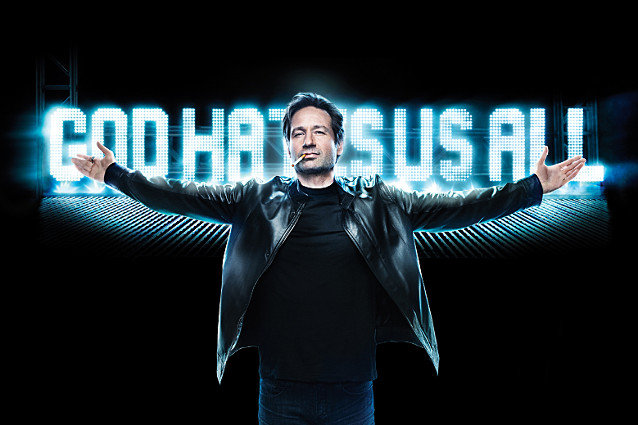 Showtime
Eventually, every party must come to an end. Showtime has announced that the seventh season of its hit show Californication will be the last. The news may come as a bit of a surprise to many fans, as the show's ratings have grown steadily every season since beginning its run in 2007, and boasted its highest ratings yet during last year's sixth season. Californication, which follows David Duchovny as writer and womanizer Hank Moody as he attempts to juggle his career, his daughter, and his love life, has won two Emmys and a Golden Globe for Duchovny's performance. However, according to the network, creator Tom Kapinos feels that the show has simply run its course. 
In a statement, Showtime's Entertainment President David Nevins assures fans that "[Kapinos] has carefully planned the final chapter of Hank's journey and has brought it to a beautiful and satisfying conclusion for new and longtime fans alike," and that the network was proud to have the show on its roster, saying "With its unique blend of lyricism and excess, Californication has been one of our groundbreaking signature series. We will always be indebted to Tom Kapinos for leading the creative charge on this memorable comedy, and to David Duchovny for making us root for an unapologetic hedonist like Hank Moody."
In Californication's final season, Hank will be working as a writer on a television show based on his film Santa Monica Cop, which was never released. Sopranos star Michael Imperioli will guest star as his antagonistic boss, and his fellow writers will be played by Mary Lynn Rajskub and Alonzo Bodden. Heather Graham is also set for an arc, and will play an old friend of Hank's who re-enters his life to stir up trouble. 
Californication's final, 12-episode season will premiere in April 2014.