Calling All Real-Life Hannahs: There's A Reality Show Based On 'Girls' In The Works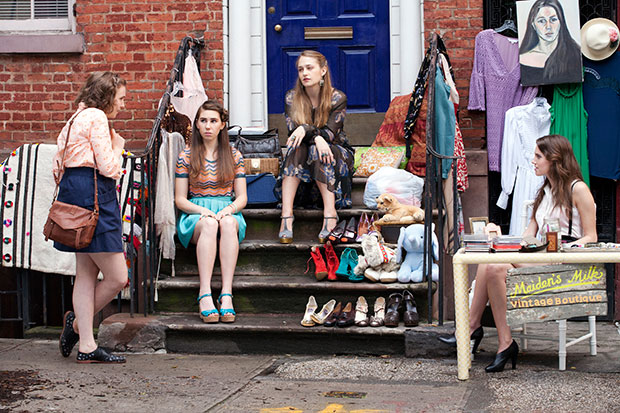 In case the often grim reality of Lena Dunham's Golden Globe-winning comedy Girls wasn't grim enough or real enough for you, it looks like a reality television production is setting out to change that. Or, at the very least, cash in on all the Girls media hoopla. (It's a pretty safe bet it's more of the latter than the former.) 
New York Magazine
noticed a listing on the always-legit Craigslist posted by a "Emmy-winning production company" seeking "real-life 'Girls'". The ad — which doesn't outright say they are making the reality ripoff of
Girls
(they instead play coy, asking readers "Are you thinking about that show Girls? Well we didn't say it but… now that you mention it,") — calls for "an ensemble of wise-beyond-their-years young ladies. We are with you living the dream in hipster Brooklyn and lower Manhattan. Only well educated and cultured extroverts need apply." You can read the full post
here
. 
While the casting call could very well pique the interest of gals in the Big Apple who are trying to cut their teeth as a "writer, designer, entrepreneur, actress/model or glorified dog walker" who " can't even get a seat on the L train" (FYI, non-New Yorkers, that's the vital trendy hipster pipeline between the trendy, hipster-friendly East Village in Manhattan to the trendy, hipster-friendly Williamsburg in Brooklyn), I can't imagine this thing taking off. 
First of all, the only truly successful reality shows are the ones tap into a nerve that hasn't been tapped yet and don't bite off something else that's successful (MTV has tried to recreate the magic and ratings of
Jersey Shore
with
Buckwild
to no avail,
though Catfish could be the answer
.) Secondly,
Girls
strikes a chord with those who enjoy it because it's watching fractions of their lives played out in fiction. It's not exactly escapism television, but turning it into a reality show means there will definitely be no escaping it whatsoever, and where's the fun in that? Not to mention it will just give the Internet even more unnecessary vitriol against
Girls
 and their culture if this thing became a hit, too. 
Plus, does anyone really want to meet a real-life Hannah? Probably not. A real-life Shoshanna? Maybe. A real-life
Elijah
? Definitely. 
[Photo credit: HBO] 
More: 
'Girls' Recap: HBO Series Finally Deals With Race

Craziest Celebrity Swimsuits Ever (Celebuzz)