Is There Any Way Karen Gillan Can Make ABC's 'Selfie' Work?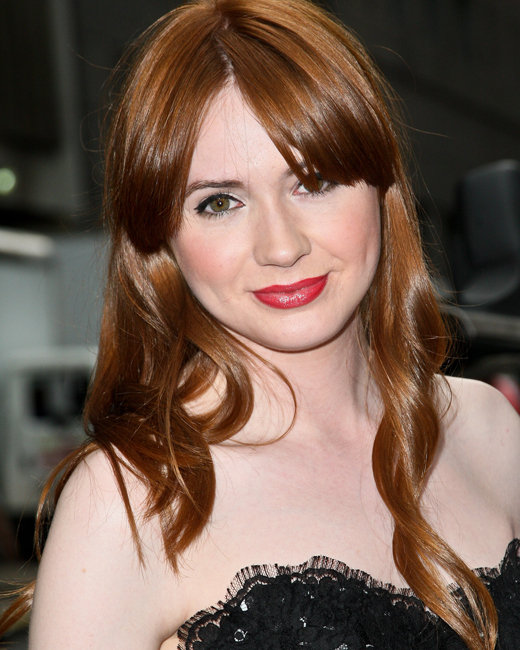 WENN.com
We won't lie to you: based on the title alone, we were very, very, very skeptical about ABC's developing comedy series Selfie. We know it was the word of the year, but come on. Can you blame us? Remember the horrible 18-episode run of $h*! My Dad Says (which was based on an actually hilarious Twitter)? However, since the comedy pilot cast Karen Gillan in the lead role, our perceptions have totally changed.
From the creator of Suburgatory, Selfie was originally pitched as a modern take on My Fair Lady (…so like a non-high school She's All That, for anyone whose movie collection doesn't date back that far). More reports reveal the series is about a self-centered twentysomething who becomes infamous after an unflattering video goes viral. Following the mishap, she enlists a marketing expert in order to repair her image. 
Gillan, well known for her role of Amy Pond on Doctor Who (which allowed her to test some comedy muscles), will play the leading lady of Selfie. Since leaving the BBC sci-fi series, she's proven her comedy chops on Adult Swim's NTSF:SD:SUV. So, will Gillan be able to pull off this pilot?
We're starting to hope so. Gillan is hopelessly adorable and immediately lovable; she's kind of like the Scottish version of Jennifer Lawrence. Selfie needs a hilarious and relatable leading lady in order to make the pilot work. Gillan has both those qualities, plus she has a following from her days alongside the Doctor.
Of course, no matter how good an actor or actress is, a television show's success rests mainly on the creator and writer. If the script for Selfie is really bad, Gillan can only hope to make it slightly less bad. However, from what we've heard so far, there's a good chance Selfie will be entertaining as hell.