'Carrie Diaries' First Look: AnnaSophia Robb Gets Carried Away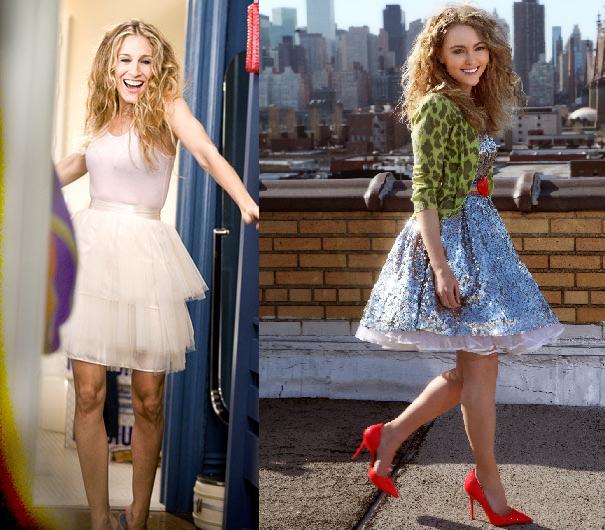 Since the casting for the CW and Josh Schwartz' Sex and the City prequel, The Carrie Diaries, was announced, fans have wondered whether or not AnnaSophia Robb could fill Carrie Bradshaw's strappy sandals. Now, there's photo evidence that, at the very least, she's got the look down. 
The CW released an official image of the teen Bradshaw smiling in a glitzy gown and age-appropriate, yet daring cardigan while standing on a Brooklyn rooftop with a perfect view of the Manhattan skyline. It's not too far from the classic episode that found Carrie and Co. at a rooftop drag queen barbecue. But the real question isn't about how well the production staff recreated a scene from the original show, but rather if the image really captures the essence of such a classic character. 
As we reported earlier, Robb already has the
approval of Sarah Jessica Parker
: "She was just very encouraging about it all. It was really cool!" she said. And now we can see she's got the carefree attitude down, the curly hair, the fearless style with a few marks of teenage innocence. Now all she needs a Mac book—er, typewriter. Remember, the show takes place in the 80s. 
What do you think of young Carrie? Can she compare to the original?
[THR]