'The Carrie Diaries' Season 2: A Steamy New York Summer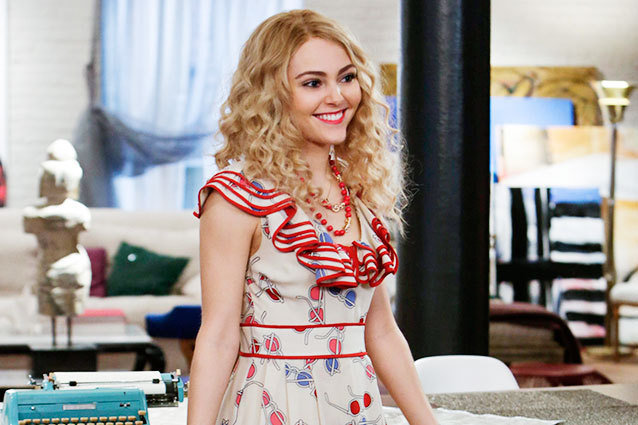 The Carrie Diaries may be on the bubble — the jury's still out on whether the Sex and the City prequel will return to The CW for Season 2 — but executive producer Amy B. Harris is already planning what adventures young Carrie Bradshaw and her Castleberry High pals will stumble into during a steamy New York summer.
Although the finale left plenty of open ends, it could certainly suffice as a series finale. (In case you need a quick catch-up: Carrie and Sebastian broke up again; Walt officially came out; Dorrit and Miller had sex; Sebastian and Maggie hooked up; Walt and Bennet kissed but didn't actually get together thanks to Walt's jailbait status; somehow Carrie convinced Papa Bradshaw to let her live in Larissa's loft while she spends her summer answering phones at Interview.)
But that doesn't mean it should be the end of The CW's best new show.
Harris is "optimistic" about a second season of her delightful dramedy, especially since it's the network's second most popular streaming show (behind the already-renewed The Vampire Diaries). That's why she tore apart most of the gang's relationships in the finale instead of letting everyone live happily ever after. "I keep describing [Season 1] as the age of innocence, and then sort of lost," Harris tells Hollywood.com and a small group of reporters who gathered to screen the penultimate episode of her show. "The fun of it for Season 2 is [seeing what transpires] after those moments have happened and you've had some betrays and hurt along the way."
So, should the show return, we'll see "fun, organic ways of keeping New York as a big presence for all of [the show's main characters," Harris says. "Hot, steamy New York summers mixed with the country club of Castleberry."
Plus, Harris teases, "We're excited about the idea of starting to introduce some other people from the Sex and the City world into the [Carrie Diaries world] for Season 2."
Of course, a second season will still mainly focus on our budding writer as she heads into another year of high school while juggling her too-cool-for-school foray into the fashion world. "Part of [Carrie's] journey for the second season is — you know, she's still a high school student too, so how much is she missing at home versus New York?" Harris says.
What did you think of The Carrie Diaries finale? Will you be devastated if this is the end, or was it a satisfying conclusion to each character's story?
More:
'The Carrie Diaries': About Carrie & Sebastian's [Spoiler]
'Carrie Diaries' Star Hasn't Seen 'Sex and the City'
Follow @hijean on Twitter
---
From Our Partners


Jessica Alba Bikinis in St. Barts (Celebuzz)


Pics of The Rock Making Things Look Small (Vulture)