Cast of 'Downton Abbey' Realizes Pun Potential, Takes Subway Downtown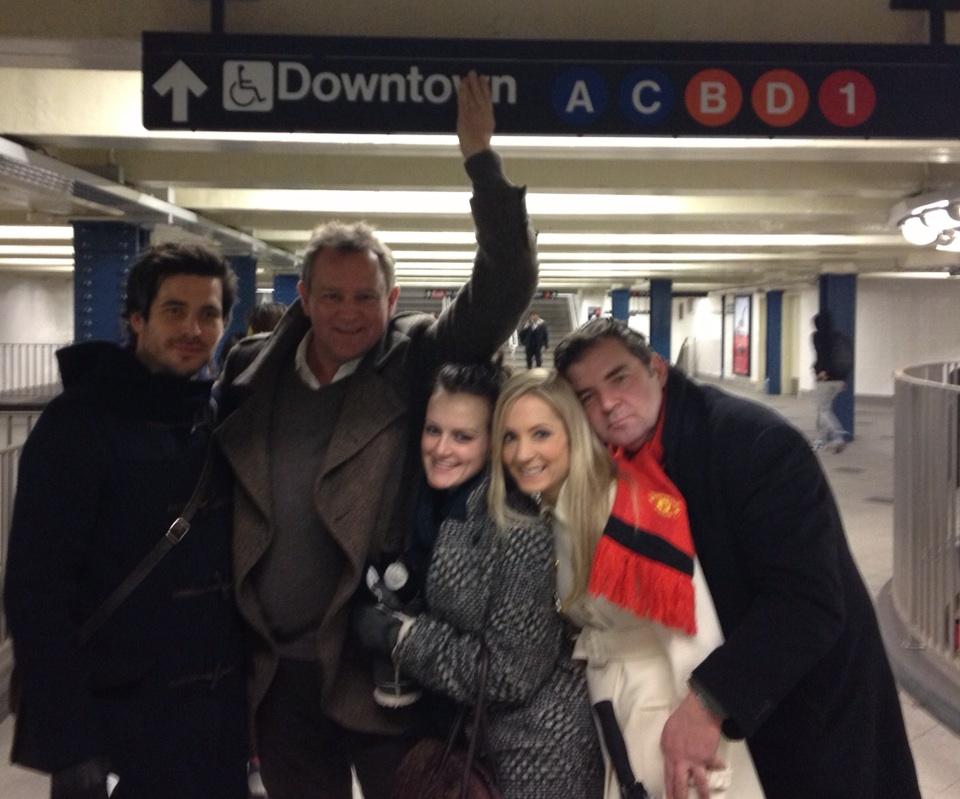 Looks like the cast of Downton Abbey (or at least Rob James-Collier, Hugh Bonneville, Sophie McShera, Joanne Froggatt, and Brendan Coyle) finally realized why Americans are so confused by the name of their show. While in New York City, the adorable Brits covered up the "w" on a Downtown subway sign in a moment of divine pundom. Bonneville, who apparently knows how to use the Internet despite spending most of his time in the early 20th century, tweeted the shot. Oh my tea and crumpets, they are best mates!
PS: They totally stole my joke/Halloween costume.
Follow Abbey Stone on Twitter @abbeystone
[Photo Credit: Twitter]
More:
'Downton Abbey' Renewed For a Fourth Season
'Downton Abbey' Creator Julian Fellowes to Produce 'The Gilded Age' Period Drama for NBC
'Downton Abbey' Sets Ratings Records, Gives Us Reason to Celebrate

Tom Cruise, Church of Scientology To Be Focus of Tell-All Documentary (EXCLUSIVE)

Kim Kardashians Best Bikini Moments (PHOTOS)