The 'Castle' Season 5 Finale Could Tear Castle and Beckett Apart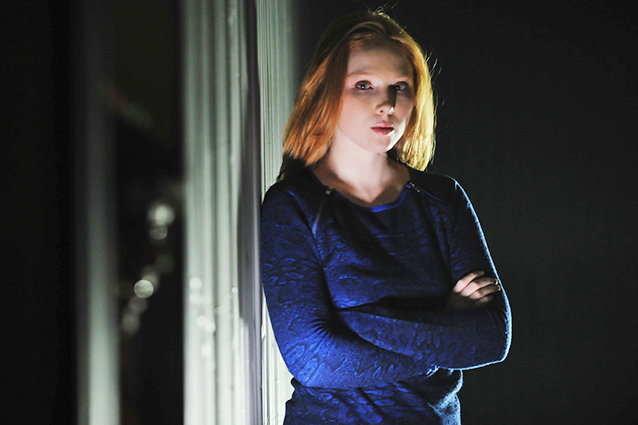 In the promo for Castle's Season 5 finale, our favorite quirky crime-solving writer Richard Castle (Nathan Fillion) utters some potentially devastating words to his police detective girlfriend: "You take this job, that's the end of our relationship," he tells her. Could their four-seasons-in-the-making relationship be on the rocks?
Well, yes — if Det. Beckett (Stana Katic) takes the Department of Justice job that would force her to relocate from New York City to Washington, D.C. But that statement isn't a threat or an ultimatum, says Molly Quinn, who plays Rick's daughter Alexis.
"He's not just saying 'You're not allowed to get another job,'" Quinn tells Hollywood.com. "It's more like, 'If you take this job then how can we still be together? Because I'll be here, you'll be there, and you'll be so busy.' It's not an empty threat. It's not even a threat — it's just a fact."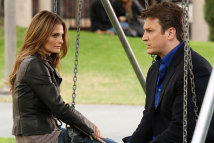 Ultimately, Castle doesn't want to break up with the love of his life — he's just upset she's being so secretive around him. "Castle wants the best for Beckett, but he wants to be told about it," Quinn says. "He's not a fan of secrecy, and he shouldn't be. When you're in a committed relationship with someone, you're expected to share, for instance, an interview for a job out of state."
Looking at it from Beckett's point of view, the internal struggle makes sense. "She's torn," Quinn says. "Should I further my career, or do I stay where I am where I'm still doing great work and also get to have this great relationship with this amazing man?"
While we don't know for sure what Castle or Beckett will choose, Quinn says that this job offer situation is the wrench thrown in the Caskett relationship, and "by the end of the episode, you will be biting your nails."
The Castle Season 5 finale, "Watershed," airs Monday, May 13 at 10 PM ET/PT on ABC.
Follow Jean on Twitter @hijean
More:
Boston Marathon Bombing Forces 'Castle' to Reschedule Ep
100th Episode of 'Castle' Pays Tribute to 'Rear Window'
'Castle' Guest Star Darby Stanchfield on Meredith's Return
---
From Our Partners:


Watch Justin Bieber Attacked in Dubai (Celebuzz)


33 Child Stars: Where Are They Now? (Celebuzz)