Catching Up With 'SYTYCD' Alums: Where Are They Now?
Watching reality show competitions are a little bit like falling in love. At first, the initial attraction is purely based on what you see, but as time goes on, you become more and more invested in the relationship, and do everything you can (be it voting or never-ending praying) to keep your all-time favorites in your life and on your TV screens. Whether it be American Idol, Dancing With the Stars, or So You Think You Can Dance, we've all loved and lost in one form or another. And now that SYTYCD is in the midst of its ninth season, we here at Hollywood.com thought it would be fun to check in on our past favorite dancing alums and see what they've been up to since leaving the show.

From earning law degrees to becoming full-out dance instructors, these former contestants have gone on to accomplish quite a bit since we last saw them. Here's what we were able to find out after a whole lot of stalking some very extensive research.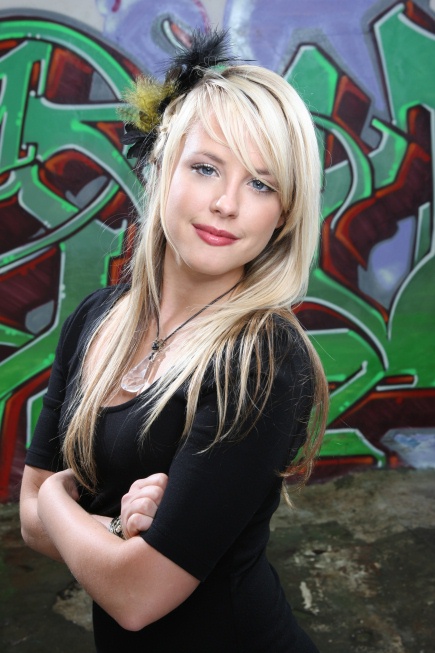 Fox
Name: Chelsie Hightower
Season: 4
Where She Is Now: Chelsie is currently a Dancing With the Stars professional. She choreographs all the dance routines for her celebrity dance partners, which have consisted of Jake Pavelka, Michael Bolton, and most recently, Roshon Fegan.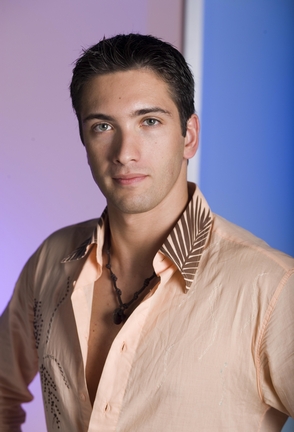 Fox
Name: Dmitry Chaplin
Season: 2
Where He Is Now: Dmitry went on to become a Dancing With the Stars professional who has been partnered with the singer Mya and supermodel Petra Nemcova. Though he hasn't participated as a permanent DWTS partner in the past few seasons, he continues to appear in guest performances throughout the show. He is also a member of the DWTS Live in Las Vegas cast that performs at the Tropicana Theater.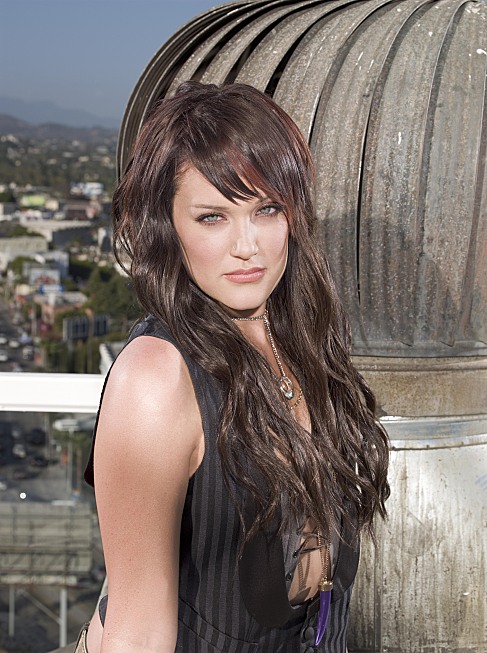 Fox
Name: Lacey Schwimmer
Season: 3
Where She Is Now: Lacey is also a regular dancer and former dance pro on Dancing With the Stars. Currently, Lacey is also a cast member of the DWTS Live in Las Vegas show, showing fan-favorite dances from past seasons.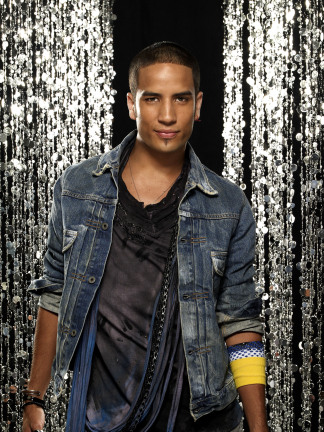 Fox
Name: Kupono Aweau
Season: 5
Where He Is Now: Not only did Kupono dance alongside Madonna at the Super Bowl Halftime show this year, but he was also featured in her "Girls Gone Wild" music video. Currently, Kupono is traveling all over the world as a dance member in Madonna's MDNA Tour 2012.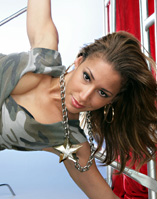 Fox
Name: Kamilah Barrett
Season: 1
Where She Is Now: Kamilah has since created her very own dance style called Heel Hop, which she now goes around teaching to the world. Heel Hop is a dance style inspired by hip-hop, modern, salsa, and ballroom dance styles. Kamilah's Heel Hop is based in LA, but she is hosting classes in the DC Area this summer.
Next: See who has their own clothing line.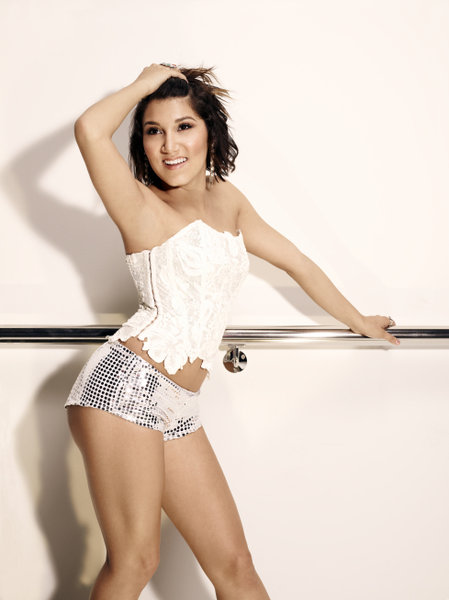 Fox
Name: Jordan Casanova
Season: 8
Where She Is Now: Jordan currently has a clothing line site called KARflash.com, which sells dancewear clothes at great prices for both dance groups and individuals, allowing her to add modeling into her growing repertoire. She also continues to pursue and fulfill her dream of dancing by taking classes and performing in several different dance events like participating on The Voice or Napa Valley's Broadway Playhouse production of Cabaret.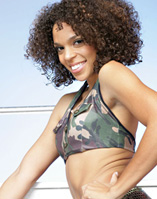 Fox
Name: Sandra Colton
Season: 1
Where She Is Now: Sandra is now the Editor-in-Chief at a publishing company called Dance Track Magazine. She's also released a book called BOOK ME! which is about how to become a successful working dancer in Hollywood.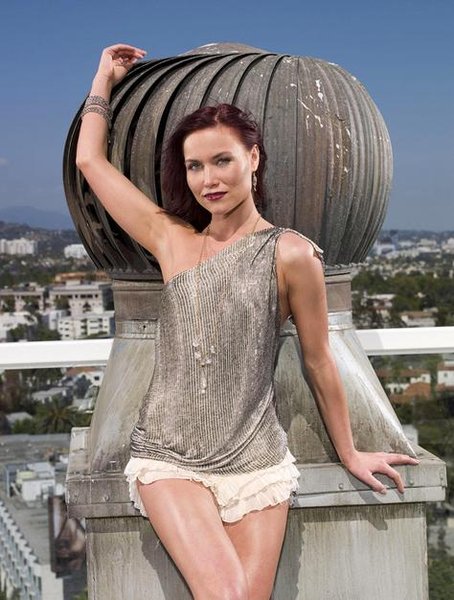 Fox
Name: Faina Savich
Season: 3
Where She Is Now: Faina is currently a Judicial Intern at the New York State Supreme Court and is expected to graduate from Fordham Law School in 2014. However, she still makes sure to keep dancing in her life and is a dance instructor at Arthur Murray Dance Center. She is also a regular dancer at McDonald Selznick Associates.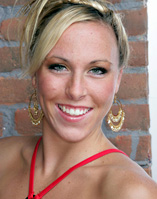 Fox
Name: Ashlé Dawson
Season: 1
Where She Is Now: Ashlé is now working in New York City as a guest faculty member at the well-known Broadway Dance Center — New York's most prestigious dance school. She is also the proud director of "Ashlé & Co.", a pre-professional dance company based in New Jersey.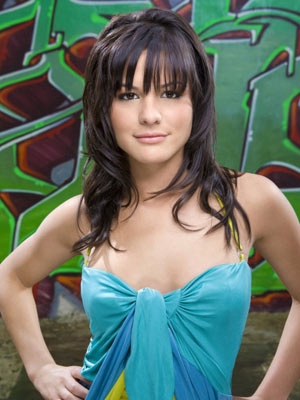 Fox
Name: Courtney Galiano
Season: 4
Where She Is Now: Courtney revealed in April of this year that she's been diagnosed with MS, however she continues to dance professionally even to this day and has participated in a few episodes of Glee. She will also be shown in Stand Up Guys starring Al Pacino and Christopher Walken in 2013. Since her diagnosis, Courtney has funneled a portion of the registration fees for her dance workshop "The Beat" into a foundation that she and her brother have created called "Beat MS."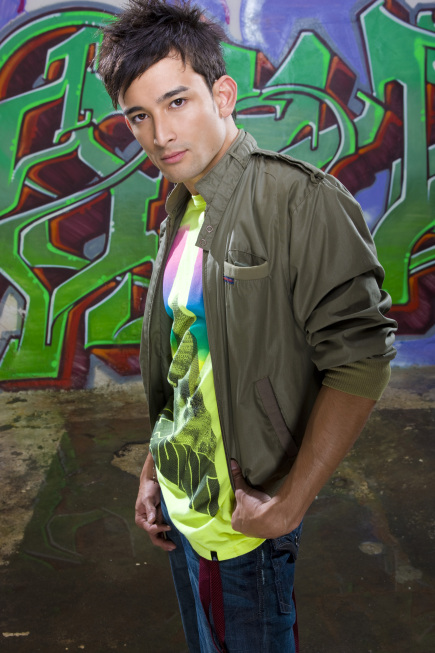 Fox
Name: Mark Kanemura
Season: 4
Where He Is Now: Mark is now one of Lady Gaga's professional male back up dancers. He is currently touring with the superstar singer on her Born This Way Ball tour. Let's all take a moment to be jealous.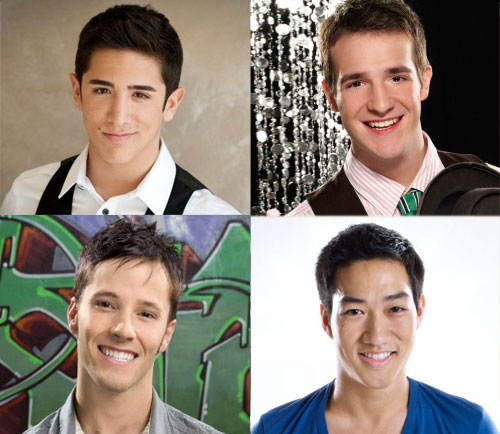 Fox
Names: Evan Kasprzak, Thayne Jasperson, Jess LeProtto, and Alex Wong
Seasons: 5, 4, 8, and 7
Where The Are Now: Though these four former contestants were from completely different seasons on the show, they're all currently working together as part of the ensemble for the new Broadway musical Newsies, which also happened to win several Tony Awards this year. So, in a way, I guess you could say they're all Tony Award-winners now. Not a bad thing to be able to add onto their already impressive resumes.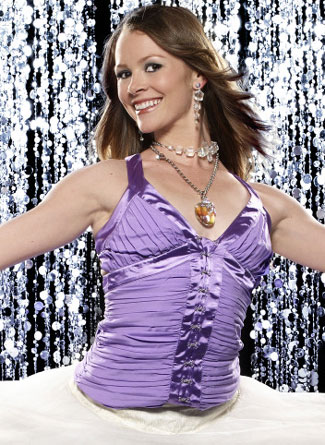 Fox
Name: Melissa Sandvig
Season: 5
Where She Is Now: Melissa is currently a freelance dancer, performing with companies such as the Sacramento Ballet, the Helios Dance Theater, and the Los Angeles Chamber Ballet. She is also a certified Pilates instructor and a ballet teacher at the Long Beach Ballet. And if that wasn't enough on her plate already, Melissa additionally goes on tour with the Hollywood Vibe Dance Convention as a ballet teacher.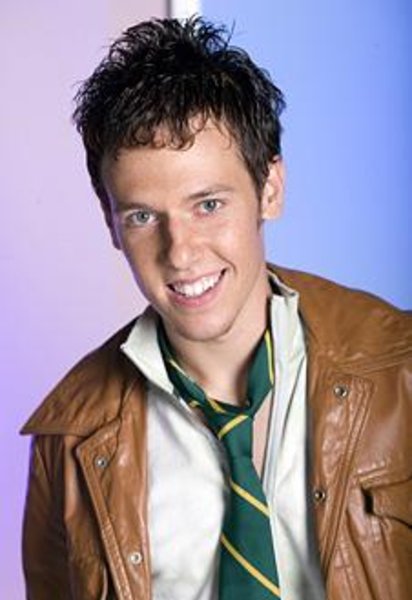 Fox
Name: Benji Schwimmer
Season: 2
Where He Is Now: Benji, brother of DWTS pro and former SYTYCD contestant Lacey Schwimmer, is the founder of his band called "The Weekend Forecast" who have an album out on iTunes called "Sun, Doubt & Scenic Routes." He also continues to be a dancer and choreographer in his spare time.
Name: Victor Smalley
Season: 6
Where He Is Now: Victor is now one of the main dance instructors on the popular reality show Dance Moms Miami, which goes behind the scenes at the Miami-based Stars Dance Studio.
Next: Find out who's having a Wicked good time.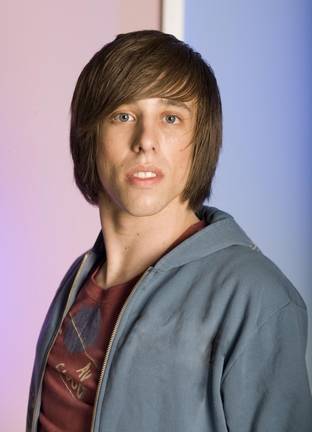 Fox
Name: Ben Susak
Season: 2
Where He Is Now: Since his time in the spotlight on So You Think You Can Dance, Ben has set his sights to the Broadway theater and currently plays the character Chistery in the San Diego production of Wicked: The Musical.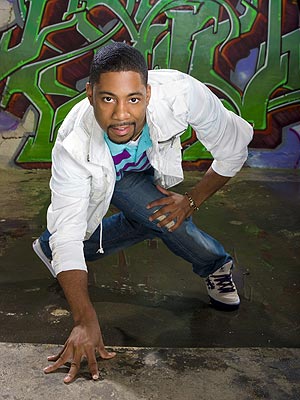 Fox
Name: Will Wingfield
Season: 4
Where He Is Now: Will is now the President of a creative and artistic design company called The Mete Fizikel, which specializes in Dance 4 Film, Theater, Live Stage Performance, TV Commercial Work, and Artistic Development.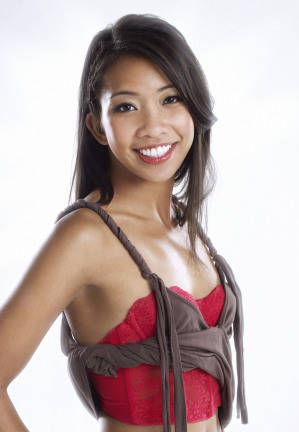 Fox
Name: Alexie Agdeppa
Season: 7
Where She Is Now: Currently, Alexie is traveling all over the United States, teaching on dance conventions and offering master classes at private studios and events including Dance RAW and Showstoppers Dance Convention. She also teaches Jazz, Ballet, Contemporary-modern, Jazz Funk, and Hip-hop at Dellos Dance and Performing Arts Academy. Aside from teaching, Alexie continues to audition and book dance/acting jobs while taking a master class at the Howard Fine Acting Studio.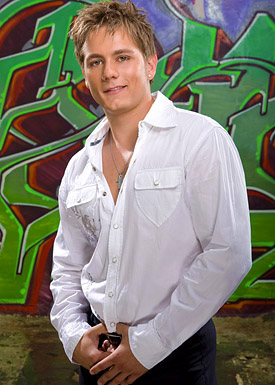 Fox
Name: Jamie Bayard
Season: 4
Where He Is Now: Though he continues to be a dance coach and performer, Jamie is also an International Dance Department Professor at Orange County High School of the Arts. Additionally, Jamie offers coaching for dancers of all levels at a dance company called JB Dance.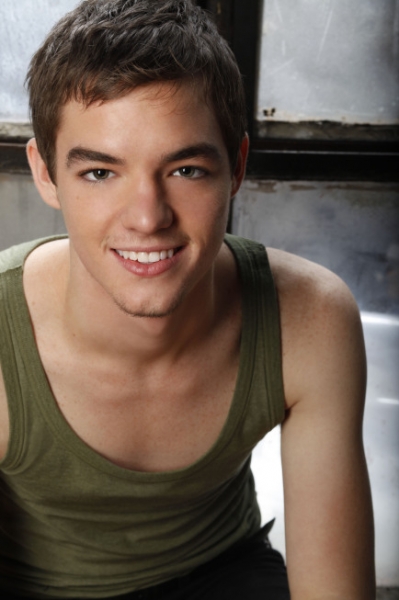 Fox
Name: Billy Bell
Season: 7
Where He Is Now: Billy is a member and founder of the Lunge Dance Collective — a project-based dance company that was created to expose young artists to each other and create a stronger network for them to help start their careers.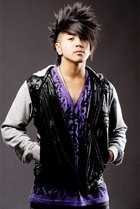 FOX
Name: Ryan "Ryanimay" Conferido
Season: 1
Where He Is Now: Ryan is a member of the dance group Quest Crew. He was also recently part of LMFAO's "Party Rock Anthem," "Champagne Showers," and "Sexy And I Know It." But Ryan's talents extend further than just dancing — he's also an amateur hairstylist. In fact, the crew has coined him the official hair designer of the group as he often cuts and styles all of their hair.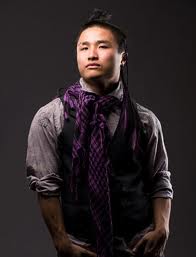 Fox 
Name: Hokuto "Hok" Konishi
Season: 3
Where He Is Now: Along with Ryan, Hok is also a lead member of the dance troupe Quest Crew, who won the third season of America's Best Dance Crew.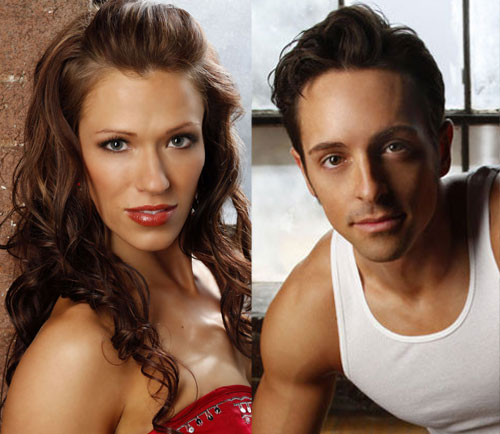 Fox
Names: Ashleigh Di Lello and Ryan Di Lello
Season: 6
Where They Are Now: Married dance couple Ashleigh and Ryan are currently exceptional choreographers whose routines have been used by Dancing With the Stars, So You Think You Can Dance, and several other professional dance/theater companies from all over. Though Ashleigh is currently recovering from hip surgery, Ryan was recently in What To Expect When You're Expecting and is currently dancing in DWTS Live in Las Vegas. They remain happily married even to this day.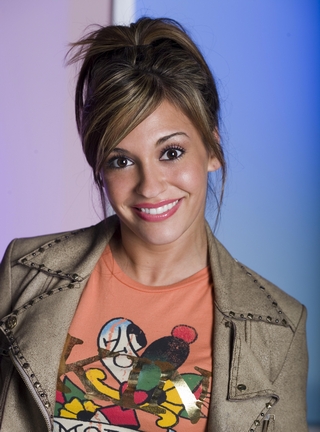 Fox
Name: Natalie Fotopoulos
Season: 2
Where She Is Now: Much like many other SYTYCD contestants, Natalie has opted to turn her attention toward theater and is currently a member of the cast of the Broadway Musical "Wicked" on their U.S. Tour.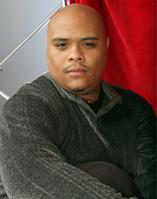 Name: Allan Frias
Season: 1
Where He Is Now: Allan is currently a Hip Hop teacher at the Dance Mission Theater, which just so happens to be the home of his group Mind Over Matter that performs all over the Bay Area. Allan also directs the Junior Jam youth performance program at the Golden State Warriors.
Next: See who performed in the on-screen adaption of Rock of Ages.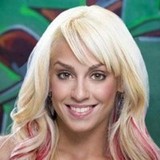 Fox
Name: Susie Garcia
Season: 4
Where She Is Now: Besides continuing to dance for live audiences, Susie has also managed to dabble in film, including the major motion picture production of Rock of Ages, where she plays one of the dancers. Additionally, she is the owner of the Show Stopper Dance Studio.
Fox
Name: Jason Glover
Season: 5
Where He Is Now: Preferring to keep his dance talents mostly in the theater realm, Jason is now currently a member of the Festival Ballet Theatre company.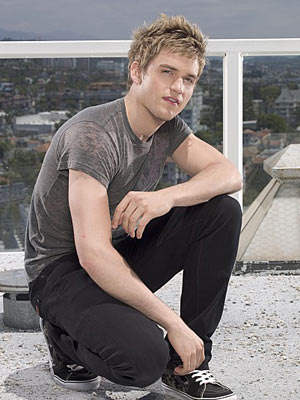 Fox
Name: Neil Haskell
Season: 3
Where He Is Now: Neil has most recently been on a United States tour as a cast member of Bring It On: The Musical, a production inspired by the Kirsten Dunst comedy of the same name.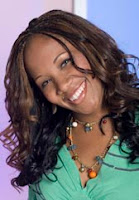 Fox
Name: Donyelle Jones
Season: 2
Where She Is Now: Donyelle continues to keep dance and music a part of her every day life by teaching hip hop classes at the EDGE Performing Arts Center in Hollywood.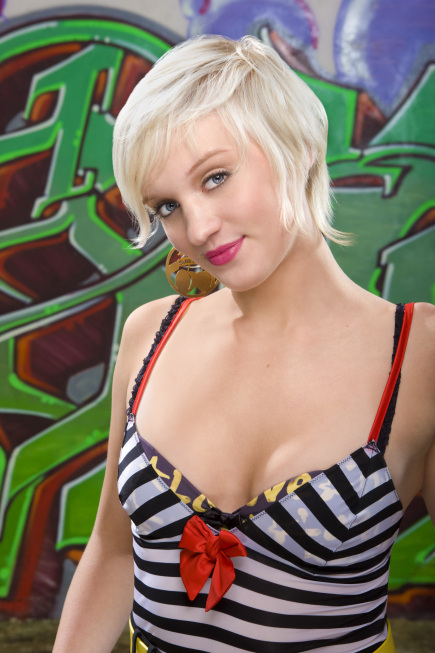 Fox
Name: Kourtni Lind
Season: 4
Where She Is Now: Like many other former So You Think You Can Dance contestants, Kourtni has decided to take her dance talents to the Great White Way and is currently an ensemble member of Spider-Man: Turn Off The Dark.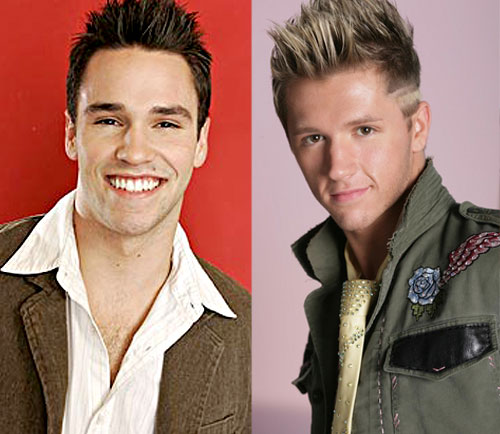 Fox
Names: Nick Lazzarini and Travis Wall
Seasons: 1 and 2
Where They Are Now: Nick and Travis both belong to a contemporary dance company called Shaping Sound, which Travis himself created. They, along with 24 other talented dancers, have put on two very successful shows in L.A. and are also stars of the Oxygen network's All the Right Moves, — a reality docu-series premiering this summer that follows Nick, Travis, and others as they launch the company and live together in Hollywood.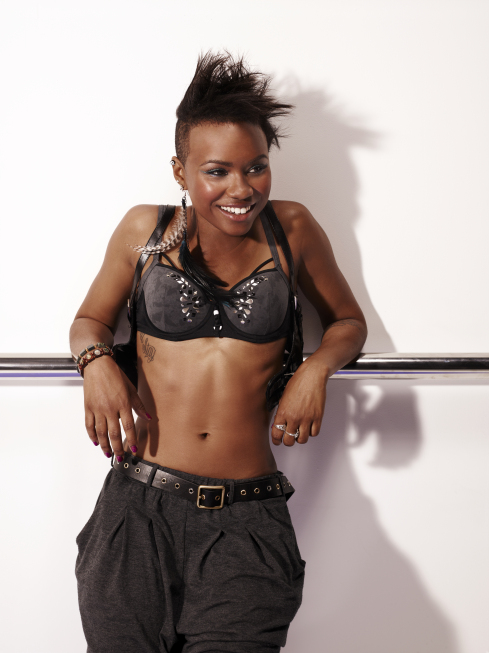 Fox
Name: Sasha Mallory
Season: 8
Where She Is Now: Sasha's incredible dance moves eventually caught the eye of none other than the Queen of Pop herself: Madonna, who nabbed Sasha as one of her very own back up dancers. Sasha has also previously danced for the likes of Adam Lambert and Rihanna.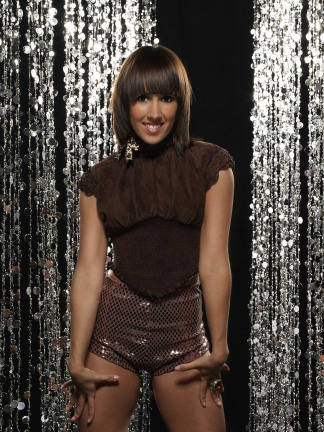 Fox
Name: Janette Manrara
Season: 5
Where She Is Now: Janette has been keeping herself very busy with her professional dancing career and is currently touring in Sydney Australia with the ballroom dancing extravaganza team called Burn the Floor.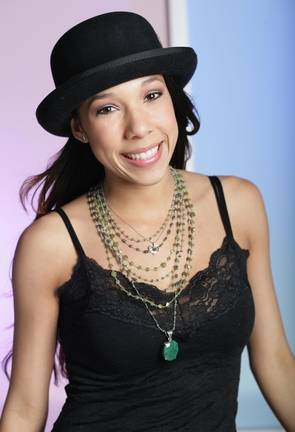 Fox
Name: Ashlee Nino
Season: 2
Where She Is Now: Ashlee just got back from a South America tour with Selena Gomez and is also the newest member of the all girl Romones Tribute Band called "The Ramonas."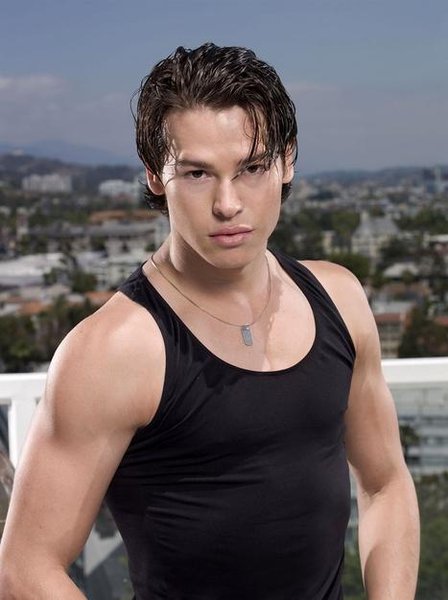 Fox
Name: Ricky Palomino
Season: 3
Where He Is Now: Ricky has made it his mission to pass on his knowledge and joy of a dance to others and is now the Artistic Director at the Poetry In Motion Dance Company in Minneapolis, Minn. It's a professional, youth and adult training facility designed to help dancers make their way into the professional dance industry.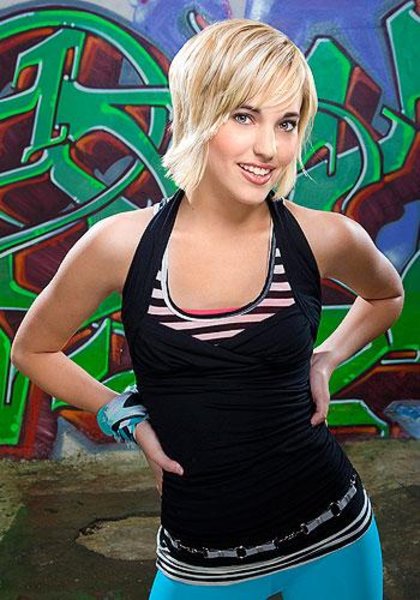 Fox
Name: Kherington Payne
Season: 4
Where She Is Now: Kherington is currently participating in Cabaret at the Napa Valley Opera House. She is also involved in the interactive web series called Dance Showdown, in which famous YouTube personalities are paired together with professional dancers to compete against other teams. Kherington made her film debut in 2009, playing Alice Ellerton in the reinvention of Fame.
Follow Kelly on Twitter @KellyBean0415