'Catfish: The TV Show' Returns for Season 2: The Old Formula Reels In New Addicts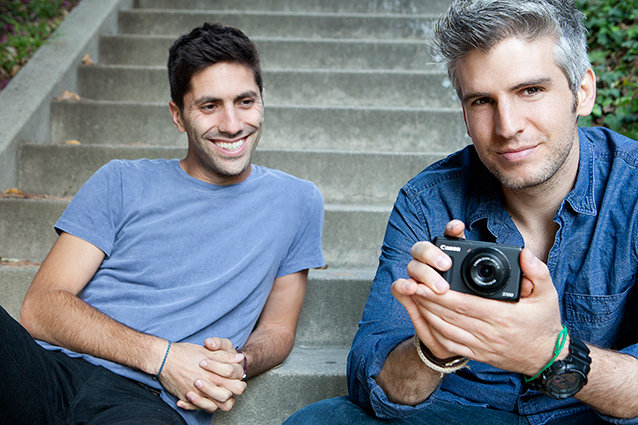 Catfish: The TV Show grabbed hold of America's attention when it premiered in November, even coining a new term in the lexicon and sneaking into national news (remember Manti Te'o?). It was clear after only a few episodes that creators and stars Nev Shulman, Max Joseph, and MTV had a phenomenon on their hands. And as such, fans were rabid with anticipation for the show's second season, which debuted Tuesday night. 
Season 2's premiere made it clear that for its sophomore season, Catfish will be sticking to its tried-and-true formula. If you've watched the show, you know the schtick by now: Nev receives an email asking for help, he and silver fox Max go to meet the troubled young cyber-lover, and then they all spend some quality time with Google getting to the bottom of the cyber-lover's cyber-soulmate's identity. In the show's second act, the whole gang goes to the home of the cyber-soulmate (aka: the Catfish) where they are greeted by a huge surprise. And the surprise happens each and every episode, with only a slight variation. 
Catfish is unique in that its success — and its fandom — hinges on the fact that it sticks to this formula. We tune in each week because we know we will meet a naive victim who has fallen prey to a wily, more Internet savvy adversary with a "broken webcam." And, 45 minutes later, we know that we will be introduced to the Catfish, who is either: a) A friend of the victim, b) Overweight and embarrassed about it, or C) A conniving enemy of the victim who wants to "teach them a lesson" (these are the best episodes because there is usually a lot of yelling). I don't think there has been a single episode where the mystery lover really was who they claimed to me.
Tuesday night's premiere was no exception. Our heroine was Cassie, a college student from Miami who "hit rock bottom" after her father was killed in Haiti the year before. She found solace, and an unexpected romance, in Steve, an aspiring hip-hop artist and producer she met on Facebook. After months of exchanging lovey-dovey texts and engaging in phone sex, Cassie proposed to Steve, and he said yes. Now she just needed Nev and Max's help to meet her fiance.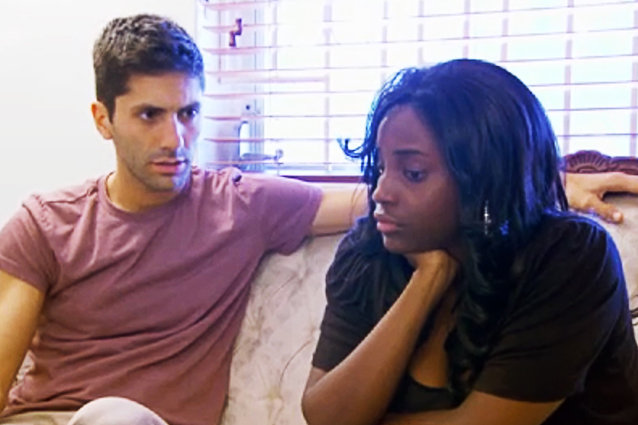 Nev and Max arrive in Miami and immediately get to work digging up dirt on "Steve." After a Google image search — their favorite method of sleuthing — the two discover that the photos Cassie has of Steve were lifted from the Facebook fan page of a model. Cassie, of course, is devastated. Things got worse for Cassie, though, when it was revealed that Steve's demo songs actually belonged to the cousin of Cassie's best friend Gladys. In a Catfish first, it looked like Nev and Max had discovered the Catfish before they actually showed up at his house. 
Was Tony (Gladys' cousin) the perp? Sort of. In the huge surprise ending Catfish watchers have become accustomed to, it is revealed that it is Gladys herself who created Steve's Facebook profile. And it was Gladys, with a second white iPhone, who had been texting with Cassie all this time. But it was Tony who participated in sexually explicit phone conversations with Cassie. While Gladys claims she did it to help Cassie, to get her to stop drinking and hooking up with random men, it is clear to the viewer — and to Cassie herself — that Gladys crossed a line. Cassie uses the word "violated" to describe how she feels by the deception and she couldn't be more right. Can you be phone raped? If so, Cassie should seek legal counsel immediately. 
But aside from Nev and Max's unprecedented (on the show) detective work, the premiere was Catfish as usual. But thank goodness for that. The show is designed to build anticipation until that final reveal: from the very start, the viewer can feel that something is not right, and they know — from watching before — that an investigation will prove that assumption correct. The formula builds suspense until the final knock on the door, where all is revealed. And before you know it, you're caught — hook, line, and sinker. 
Follow Abbey on Twitter  @AbbeyStone | Follow Hollywood.com on Twitter  @Hollywood_com
More:
Is 'Catfish' Catfishing America?  
MTV's 'Catfish' TV Show Succeeds Where the Film Failed
Why Catfish is MTV's New Jersey Shore (Thanks to Manti Te'o) 
---
From Our Partners:


What Happened to 33 Child Stars (Celebuzz)


40 Most Revealing See-Through Red Carpet Looks (Vh1)