CBS Cancels 'CSI: Miami,' 'A Gifted Man'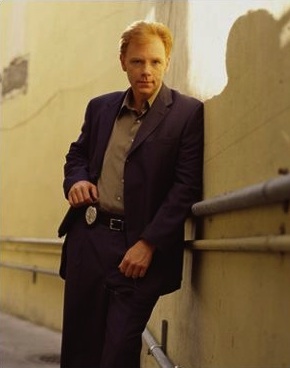 If you aren't wearing your sunglasses, please put them on a dramatic fashion. CBS has revealed that CSI: Miami has been canceled after 10 seasons.
CSI: Miami was the first spinoff of CSI, and it was reportedly scrapped because it's more expensive to produce than the newer, lower-rated spinoff CSI: New York. The network released this statement: CSI: Miami leaves an amazing television legacy – a signature look and style, global popularity and as a key player in CBS's rise to the top over the past decade. We thank all the producers – led by Jerry Bruckheimer, Jonathan Littman and Ann Donahue — and its talented cast, led by David Caruso, for 10 outstanding seasons. Viewers around the world will continue to enjoy rebroadcasts of CSI: Miami in syndication and on key digital platforms for many years to come.
You can also enjoy the best of CSI: Miami right now with this compilation of all of Caruso's most ridiculous one-liners:
CBS also revealed that it's canceled A Gifted Man after one season. Star Patrick Wilson lashed out at network executives for failing to inform him that the show wouldn't get a second season. "So… shocking to no one: #agiftedman is done," he Tweeted. "Found out via email…and not from the network. Stay classy. Thanks to AGM fans! Great cast/crew!"
More:
CBS Renews (Almost) Everything: 'The Good Wife,' '2 Broke Girls,' 'HIMYM' & More
Casting Roundup: 'CSI: NY', 'Body of Proof' and 'Cougar Town' Welcome New Guest Stars
Hollywood.com's Guide to Spring 2012's TV Finales