CBS Cans Dating Show '3' After Two Episodes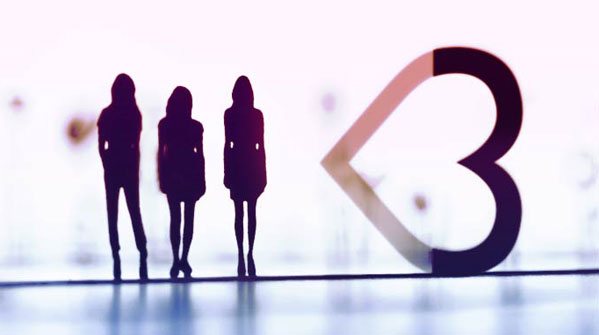 After singing competitions, it seems that dating competition shows are equally as proliferated by television networks, with varying degrees of success. And so to the grave goes 3, the CBS dating show (yes, this is a show. No we're not making it up) that revolved around three (I know! Who would've thought, right?) different ladies dating their way through 100 dudes on their quest for true-life, long-lasting, reality television love.
Unfortunately for the three ladies (the mother and widow, the busy entrepreneur, the "not perfect" young one), this quest will no longer be shown on television, as it was pulled after only two episodes aired. Yikes!
Question: If a reality star falls in love but there's nobody around to watch it, did it really happen?
The show's lackluster opening was discussed at the TCA on Sunday, where CBS Entertainment President Nina Tassler explained that "it was a show we tried, we were excited about … [but] it didn't quite get traction. I think overall the summer has been a little bit soft for everybody."
The show was actually based on a fairly popular Israeli series and put the aforementioned contestants (their names being Libby Lopez, April Francis and Rachel Harley) in a house where they lived and dated their way through the 100 men selected. Unfortunately for CBS, this did not spell ratings gold, as 3 had the lowest new series rating ever when it debuted on July 27, and only continued to free-fall from there. There's no word if the unaired episodes will be available anywhere else, but several of CBS' well-performing dramas will replace the hole left by 3 until The Good Wife returns in the fall.
Better luck next time (in love and in ratings), you guys!
[Deadline]
[Image Credit: CBS]
Follow Alicia on Twitter @alicialutes
More:
TCA 2012: CBS Boss Talks 'How I Met Your Mother' Will it Ever End?
'Bachelor Pad' Recap: 'This is Such a Circus Freakshow'
We Want You! To Choose The Next 'Bachelor'