CBS Lashes Out at ABC with Satirical Press Release in 'Glass House' Battle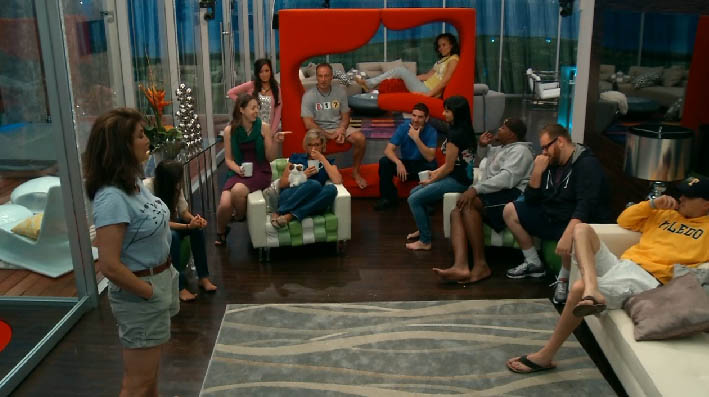 Sure a judge might have allowed ABC to air their 14-strangers-in-a-house reality show Glass House to air earlier this week, but that doesn't mean that CBS is just going to sit back and do nothing while the show airs. Today's salvo was done out of court but is probably more brilliant than any legal maneuvering its lawyers could dream up.
"CBS announces plans to develop DANCING ON THE STARS," it said on its official Twitter account Wednesday afternoon. A link in the tweet leads to a mock press release on CBS' press website. "CBS ANNOUNCES DEVELOPMENT OF "DANCING ON THE STARS," AN EXCITING AND COMPLETELY ORIGINAL REALITY PROGRAM THAT OWES ITS CONCEPT AND EXECUTION TO NOBODY AT ALL" it reads in all capital letters because all press releases ever do is shout.
The release makes fun of CBS' suit against ABC, which alleges that Glass House is so similar to CBS' Big Brother that it is a theft of intellectual property. A number of former Big Brother employees are also working on Glass House and CBS claims that ABC is stealing its trade secrets.
In silly retaliation, CBS says they're making a show almost exactly like ABC's Dancing with the Stars (which, in all fairness, is even bigger than Big Brother.)"Subsequent to recent developments in the creative and legal community, CBS Television today felt it was appropriate to reveal the upcoming launch of an exciting, ground-breaking and completely original new reality program for the CBS Television Network. The dazzling new show, DANCING ON THE STARS, will be broadcast live from the Hollywood Forever Cemetery, and will feature moderately famous and sort of well-known people you almost recognize competing for big prizes by dancing on the graves of some of Hollywood's most iconic and well-beloved stars of stage and screen."
The joke is that CBS' show is set in a cemetery, so contestants are dancing on the stars. A big enough distinction just like Glass House has America voting on who gets kicked out of the show each week. Of course, Dancing on the Stars will air immediately after CBS's (fake) new sitcom Postmodern Family. No matter what you think about the merits of the lawsuit, you have to admit that CBS' response is rather amusing. But the ultimate revenge is probably that no one watched the Glass House premiere.
Follow Brian Moylan on Twitter @BrianJMoylan
More:
Everything You Need to Know About 'Glass House' Our Newest Summer TV Obessions
'Glass House' Doesn't Exactly Shatter Ratings