CBS Sues ABC Over 'Big Brother' Knock Off 'Glasshouse'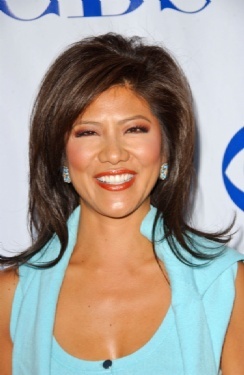 CBS has filed a lawsuit against ABC over the upcoming reality show Life in a Glass House, which the network says is a "carbon copy" of Big Brother. Apparently, no one's going to mention the fact that both shows bear a striking resemblance to The Real World.
In the complaint filed last week, CBS claims ABC is guilty of copyright infringement, trade secret misappropriation, unfair competition, breach of contract and breach of fiduciary duty. Like Big Brother, Life in a Glass House focuses on contestants living in a house together while competing to avoid eviction and win a cash prize. CBS also claims that at least 19 former Big Brother staffers are working on the new show.
ABC insists the show is totally original, stating, "The differences between Glass House and Big Brother are both fundamental and obvious, ranging from Glass House's interactive elements and audience participation to its deployment of cutting edge technologies." However, if the show is a duplicate of the successful reality show it certainly wouldn't be the first time. Judging from the programs below, when TV executives see a good idea, they like to copy it. And who can blame them? It's so much easier than coming up with original programming.
30 Rock & Studio 60 on the Sunset Strip
In 2006. it wasn't clear that Tina Fey would triumph in a showdown with Oscar-winner Aaron Sorkin, but 30 Rock has just been renewed for its seventh and final season and Studio 60 is long gone. Fey summed up the difference between the shows when she joked at the 2007 Writers Guild Awards, "I hear Aaron Sorkin is in Los Angeles wearing the same dress — but longer, and not funny." Ouch.
West Wing & Commander in Chief
Speaking of Sorkin, ABC's West Wing knock off flopped after only one season. The worst thing about the show: Geena Davis got heaps of media attention for playing the first female commander in chief, and few people noticed that Battlestar Galactica's Mary McDonnell was playing a far more interesting female president on the Sci Fi network.
Mad Men & The Playboy Club
Like that AMC show that explores cultural change in the '60s? Then you're going to love the network version that's light on social commentary and heavy on bunny costumes!
Pawn Stars & Hardcore Pawn
Thanks History Channel and TruTV. The world definitely needed two shows about pawn shops.
Half the Shows on TLC
TLC deserves some special recognition when it comes to copycat shows. In addition to running Addicted and Hoarding: Buried Alive, which bear a strong resemblance to two popular A&E shows, the network has actually started ripping off itself. In March it ran the special The Bates Family: And Baby Makes 19, which seems poised to replace 19 Kids and Counting if the Duggars ever get tired of showbiz and babymaking.
More:
Is ABC's 'The Glass House' a 'Big Brother' Ripoff?
What Snooki Can Learn from Other Reality TV Pregnancies
Six Reality Television Fighting Words I Never Want to Hear Again