'Celebrity Apprentice': And the Winner Is…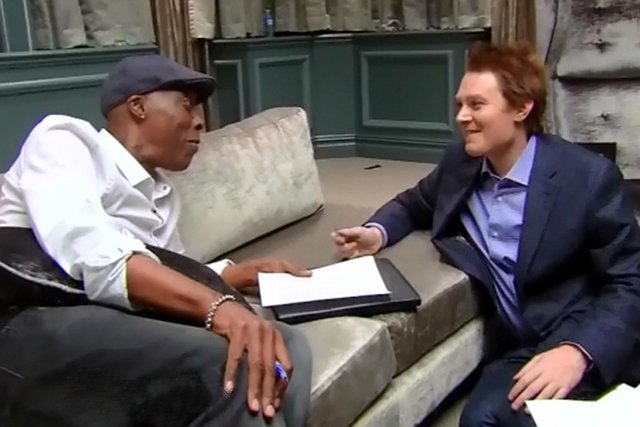 Woot! Woot! Woot! Am I cheering for the just-announced winner of Celebrity Apprentice? Or for the fact that we will no longer be tied to celebrity-driven stupidity two hours every Sunday night? Column A, column B, friends. But that's right: After three months of watching Lisa Lampanelli roast her teammates, Teresa Giudice struggle with an ability to pronounce syllables, and Aubrey O'Day take credit for the Treaty at Versailles, Donald Trump has "hired" a celebrity apprentice. And who has "won" the "honor"? Sorry, Clay Aiken. Late night legend Arsenio Hall.
Surprised by the outcome? Surprised by Arsenio's ability to keep up with Clay during a performance of "Lean on Me"? Surprised that Lisa has somehow managed to make herself look generous and fun-loving at the end of the season? Surprised that Teresa combated talk that she's naive by stating she's the exact definition of naive? Talk about the two-hour extravaganza below!
Follow Kate on Twitter @HWKateWard
[Image Credit: NBC]