'Celebrity Apprentice': Lou Ferrigno Calls a Winner, Slams Lisa Lampanelli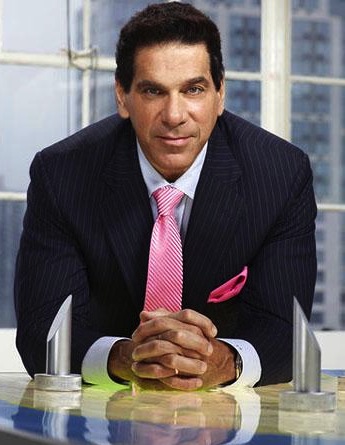 With the final Celebrity Apprentice throwdown of the season set for this Sunday, predictions are piling up on who may take home the big prize. Will it be singer Clay Aiken or comedian Arsenio Hall? A tough call, considering both celebs have been on their A-game all season. But if there's one man who may shed a little light on the situation, it's a contestant who's worked with both finalists: Lou Ferrigno.
Speaking exclusively to Hollywood.com, the Incredible Hulk actor (who most recently provided his growling vocals to the big screen version of the character in The Avengers) had a clear picture of who will come out on top in the final episode. "I wouldn't be surprised if Clay goes all the way," Ferrigno says. "He's a smart guy, very quick — I think he knows what he needs to do. That helps a lot."
The secret to Aiken's skills, and where Ferrigno's inside knowledge comes in handy, is the singer's obsession with The Apprentice. "Clay has been watching the show from day one," Ferrigno says. "He studied every single show. He's a very sweet guy, I really like him. It wouldn't surprise me if he went to the end. I think he has a great chance."
Ferrigno says that while he enjoyed his own time on Celebrity Apprentice, he wasn't quite so happy to watch the backstabbing that played out on screen. "[Confessionals] show you the real character," he says. "The real side of people. Sometimes it works against them." 
While there were plenty of contestant comments that grated on Ferrigno while he was on the show, he was most upset about being the target of one of the season's biggest on-camera outbursts. Lisa Lampanelli's rage-filled tirade against Ferrigno is a moment for the show's history books, but Ferrigno says fans helped him feel better after he was booted: "A lot of people come up to me and they're really angry because it was unjustified behavior on her part. It was kind of vicious."
For Ferrigno, the confrontation wasn't just mean-spirited, it went against his moral code. "I don't think people should treat other people the way she did," he says. "It shows her what kind of person she is. If you're going to be a businessperson you have to be honest. It's not nice to call people names and be extremely negative. I won't tolerate that." 
Despite the arguments, Ferrigno is proud of his work on Celebrity Apprentice, especially the way he conducted his business. "It's interesting how people say things behind people's backs on the show," he says. "I was very honest. I don't have to go around saying things behind people's backs because I was honest on the show. I'm looking forward to going back because I won't have to put my tail between my legs like other people."
Will the best man win when Celebrity Apprentice concludes on Sunday or was the best man fired weeks ago?
Follow Matt Patches on Twitter @misterpatches
More:
The Hulk Problem: Lou Ferrigno on Marvel's Struggles to Bring the Hero to Screen
Aubrey O'Day Talks 'Celebrity Apprentice': 'I'm Just Great at Making Television. Period.'
'Celebrity Apprentice': Are You 'Woot'-ing for Arsenio Hall?