'Celebrity Apprentice': Now THAT's What I Call a Boardroom!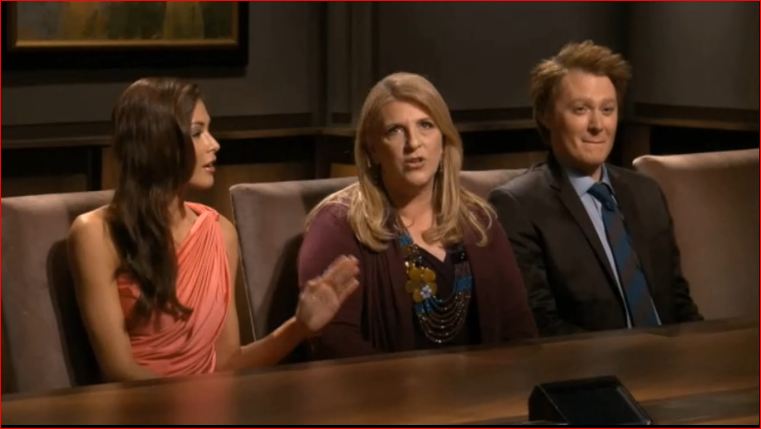 If I wasn't more dedicated to watching entire episodes of reality TV than I was keeping in touch with family and friends (I have a sickness), I would have been tempted to fast-forward through every boardroom scene of this season of Celebrity Apprentice. Spending one entire drawn-out hour watching The Donald flex his ego while Lou Ferrigno flexes his muscles and no one says anything interesting at all made it all too tempting to switch over to the far more cerebral and rewarding Mad Men.
But, Sunday night, I'm sure glad my brain chose to sit back, relax, and drink down the beer trough that is Celebrity Apprentice compared to Mad Men's refined martini. Because, for the first time this season, we actually saw a boardroom that was worth the absurdly long one hour dedicated to it. The brawls were organic. Donald Trump was in top form. And, for once, the right person was actually sent home.
Even though it's shocking that she was. As we've seen on any season of Celebrity Apprentice, The Donald never sticks to conventional rules when it comes to eliminating a star. It doesn't matter how adept each celebrity is — The Donald will always favor drama over one's ability to actually prove him or herself a quality businessperson/overall decent human being. It's why Trump introduced an entire challenge that set up the milquetoast Michael Andretti to fail. It's why Trump allowed the weak Ferrigno to get angry (and you won't like him when he's angry… ) at his proficient teammates for weeks before finally cutting him loose. And it's why Dayana Mendoza made the Top 6, regardless of the fact that she had been brought into the boardroom a record six times.
Looking at the reality series' history, it's no surprise I found myself wondering how Trump would find a way to keep Mendoza, even after learning the beauty queen had no control over her team, and attempted to rhyme "man" with "track." (Then again, LFO boasted a hit rhyming "speaking" and "Alex P. Keaton," so perhaps she has a future in the music industry after all?) If he was achin' (heh) to get rid of Clay Aiken, couldn't the singer be blamed for pushing a genre of music that the Good Sam executives found tired and safe? Couldn't Lampanelli be blamed for becoming completely unhinged in front of Donald Jr., during his five-minute visit to the team? Couldn't Trump use his Jedi mind tricks ("Aubrey O'Day's boobs aren't the boobs you're looking for… ") to find a way to convince the executive that Unanimous lost the challenge? Anything to continue these verbal assaults between Mendoza and Lampanelli, right?
After all, their in-fighting was never more entertaining than it was during the boardroom Sunday night — and, clearly, us viewers weren't the only ones who thought so. After weeks watching Donald Jr., and Ivanka look about as bored as Donald Trump at an Indy race, it was joy to see them attempting to hold back their laughter during Mendoza vs. Lampanelli. (The Trump kids… they're just like us, if we had hundreds of millions of dollars, unfortunate hairlines, and were related to a frighteningly vampiric creature named Eric.)
Still, brains trumped beauty, and Trump ousted Mendoza, which can only mean Lampanelli has to direct her "useless" insults elsewhere. Can we hope he flips the table switch, so Lampanelli is paired with the shockingly ho-hum Teresa Giudice, who Trump hilariously labeled as a "stiff" Sunday night? Anything, please, Mr. Trump, to avoid a boring boardroom.
Tell me: Were you surprised Mendoza was sent packing? Is Lampanelli being suddenly set up as a Celebrity Apprentice do-gooder, or will her mean girl label live on? And were you, like me, wishing Mendoza and Giudice were partnered for this challenge?
Follow Kate on Twitter @HWKateWard