Channing Tatum and Zooey Deschanel Will Host 'Saturday Night Live'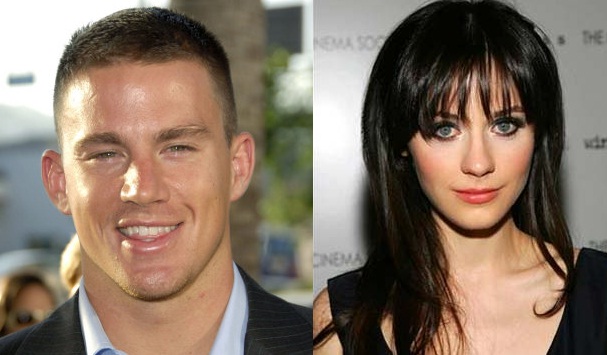 Earlier today, we caught a glimpse of the magic we'll be seeing when Daniel Radcliffe hosts Saturday Night Live this weekend. Now, we're getting some more exciting SNL news. The variety show is bringing in two first-time hosts: Channing Tatum and Zooey Deschanel.
Tatum has already shown hints of introducing comedy into his regime. On Mar. 16, 21 Jump Street will reach theaters, showing the world the sort of chops the Step Up star has in the world of laughter. Before that, even, we'll be getting an insight into Tatum's wit on SNL. Tatum joins the show, accompanied by musical guest Bon Iver, on Saturday, Feb. 4. at 11:30 p.m. ET/PT on NBC.
A week later, a performer a bit more established in the world of comedy will take the stage. Deschanel is known best for the sweet, wide-eyed, clueless dork routine that many of us suspect is hardly a far stretch from her personality. Her popular Fox sitcom New Girl has proven just how much we love this shtick, but perhaps we'll see a wider variety of what Deschanel can do on Saturday Night Live. Deschanel hosts alongside musical guest Karmin on Saturday, Feb. 11. at 11:30 p.m. ET/PT on NBC.
Source: TVLine