Channing Tatum's Wife is Dating Adam Levine on 'American Horror Story'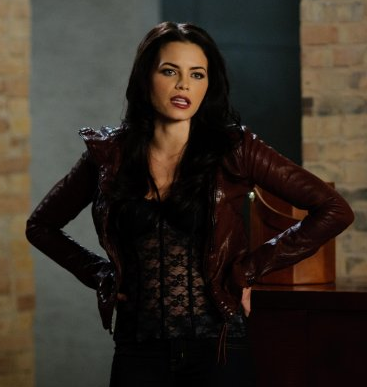 Ryan Murphy's uber-mysterious miniseries-slash-horror-show, American Horror Story has its dancing shoes on with their most recent casting of Adam Levine's better half. And who better than Channing Tatum's wife, Jenna Dewan to get in on the freak(y) show? Dewan joins Levine and a truly stellar cast list that includes Jessica Lange, James Cromwell, Joseph Fiennes, Sarah Paulson, Evan Peters, Lily Rabe, Zachary Quinto, Chloë Sevigny and Lizzie Brochere, to bring the show to life (in death?) in its entirely new second season.
We wonder if there will be any musical numbers taking place at the East Coast "horror institution" where the show is set this time around, since Levine and Dewan are known for their happy feet. The art of the dance is strong with this one: Dewan started her career as a noted dancer. Even before her Step Up days, Dewan had a very impressive career as a back-up dancer for Justin Timberlake and a bevy of other musical acts. And (of course) who could forget Levine's declaration of his moves being like that of Jagger's? Give us a musical episode or give us death, Murphy! Although if you turn it into another Glee-ful after-school special, we might be less than accepting.
What do you think of the casting choice? Do you think Dewan can convince Tatum to make an appearance (we think a dead and/or crazy stripper is exactly the character choice to boost this show up to perfection)? Sound off in the comments!
[EW]
[Image Credit: Lionsgate]
Follow Alicia on Twitter @alicialutes
More:
Emmys 2012: 'American Horror Story' Star Connie Britton Talks Emmy Reactions, Demon Babies
'American Horror Story' Goes Insane For Kelly Ripa's Husband
Mad Men and American Horror Story lead Emmy nominations