'Chicago Fire' Catches On, Nabs Full Season Order from NBC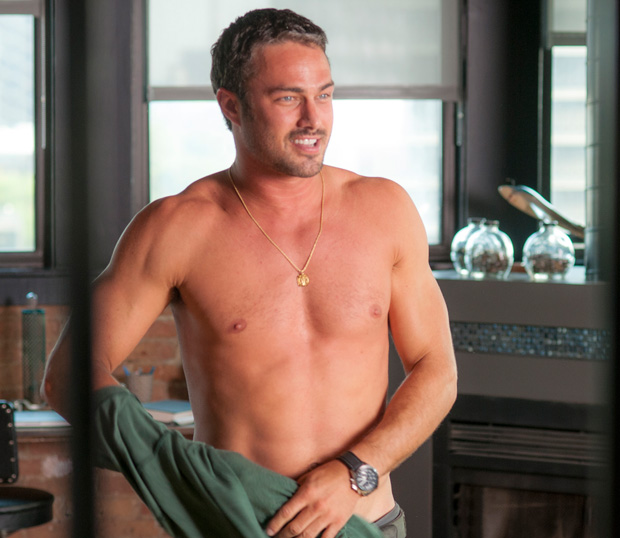 Fans of Chicago Fire, stop, drop, and hug your television set. Because Hollywood.com has confirmed the new NBC firefighter series has been picked up for a full season. So, yes, that means more Taylor Kinney, a man as hot as the fires he fights.
The back nine order is no surprise — Chicago Fire has been slowly picking up steam since its debut, and even finished in the No. 1 slot in its timeslot Wednesday. Says NBC's Jennifer Salke in a press release, "We all love this thrilling new drama with its sexy breakout cast … We are excited to see it gaining traction on our schedule." And, admit it, so are you. Even if the series will make certain you never cool down. 
[Image Credit: NBC]
More:
Creators of 'Chicago Fire' Explain Why Firefighter Shows Are So Rare
'Chicago Fire' Premiere May Only Smolder, But Definitely Sparks Our Interest

Lady Gaga Dons Strapless Bikini Top, Waves to Fans in Brazil (PHOTOS)
(Celebuzz)