Chloe Sevigny's Serial Killer Show Sounds A Lot Like 'The Killing'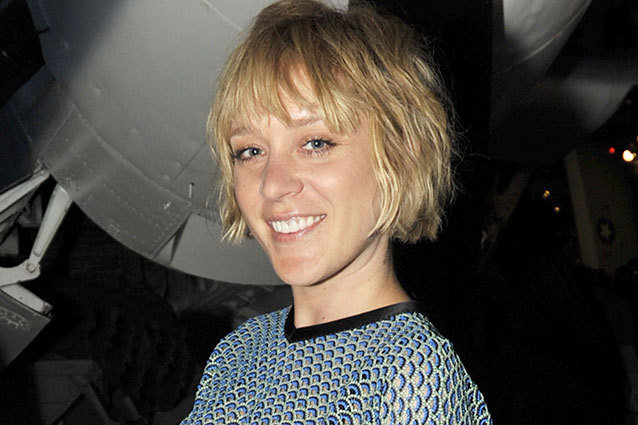 A&E is having something of a moment. Just a day after the success of Bates Motel led the network to announce the Vera Farmiga-starrer's second season, A&E is rolling out its next dramtic attack: a crime thriller called Those Who Kill. The 10-episode series will star Chloë Sevigny and sounds a wee bit like AMC's soon to be rebooted crime series The Killing, with a side of Fox's The Following. 
The series is set to air in 2014, with the focus on Sevigny. She stars as Catherine Jensen, a young, smart detective who (shocker of all shockers) tracks down serial killers. Much like The Killing's Sarah Linden, Sevingny's character comes with a handsome partner — Thomas Schaffer (James D'Arcy), a forensic psychiatrist (which is a fancy way of saying he evaluates suspects mental states). Together, they take on serial killers, but of course Jensen's got some demons of her own (hey, that's Linden's thing too!): she suspects her stepfather may be a serial killer himself and she's coming to terms with the disappearance of her 16-year-old brother. And if the similarities aren't enough, Those Who Kill is adapated from a Danish series, just like The Killing. 
Of course, A&E Network president Bob DeBitetto says in a press release that this serial killer show is going to be different. "Those Who Kill is not a crime procedural about serial killers – it's a deep serialized character portrait of two compelling yet damaged individuals coming together through the revelation of their dark past."
And to be fair, as much as we love to joke about the overuse of serial killers on television, we've got to admit, about half of the programming on any given night would be dead in the water without them.
 More:
'Bates Motel' Recap: One Severed Hand, Coming Right Up
'Bates Motel' Checks in for a Second Season
Chloe Sevigny Coming to 'The Mindy Project' 
---
From Our Partners


Jessica Alba Bikinis in St. Barts (Celebuzz)


Pics of The Rock Making Things Look Small (Vulture)