Chord Overstreet Sparks 'Grease' Lightning in Photos from Upcoming Episode of 'Glee'
This is really long overdue. The most musical high school in the world singing about the most famous high school musical in history (that's what I think of you, East High): Glee is taking on Grease. As up-to-date watchers know, Trouty Mouth Sam Evans (Chord Overstreet) is back in town, possibly for quite a while. Par for the McKinley High course, rumors about his summer fling with Mercedes Jones (Amber Riley) spread like wildfire—culminating in a scene especially reminiscent of Grease's greatest gift to Bar Mitzvahs, "Summer Nights." And it looks like Sam is taking the role of Danny Zuko…which would make him possibly the only incarnation of Danny Zuko who can speak fluent Na'vi.
The trend continues beyond the bleacher-top number as Sam actually seems to be trying out for the swim team, possibly to impress and win back Mercedes, who has taken up with a new beau (LaMarcus Tinker). His coach, Real Housewife Nene Leakes, doesn't seem to be the easygoing type…but I guess that's sort of a trend among Glee coaches.
In a subplot, Mike (Harry Shum, Jr.) and Tina (Jenna Ushkowitz), fed up with their spotlight-hogging classmates, move to the country and live out of a rucksack. …Okay, they're probably just having a picnic. But wouldn't that be a cool arc for the season?
Glee returns to TV on Jan. 17, at 8 p.m. ET/PT on Fox.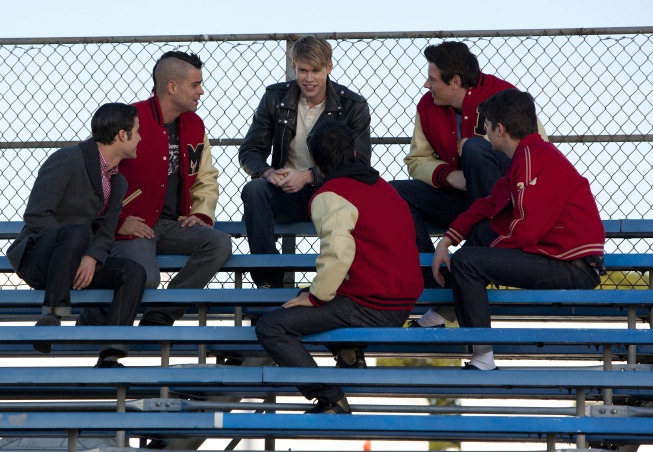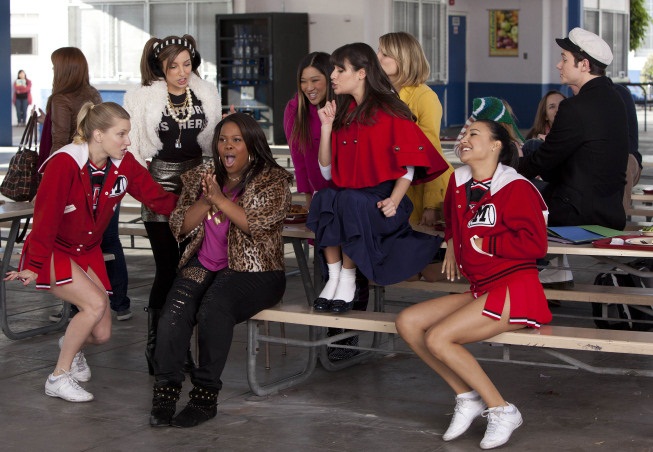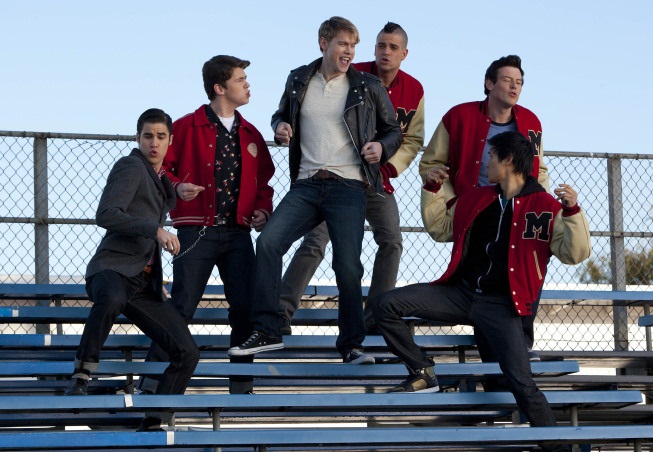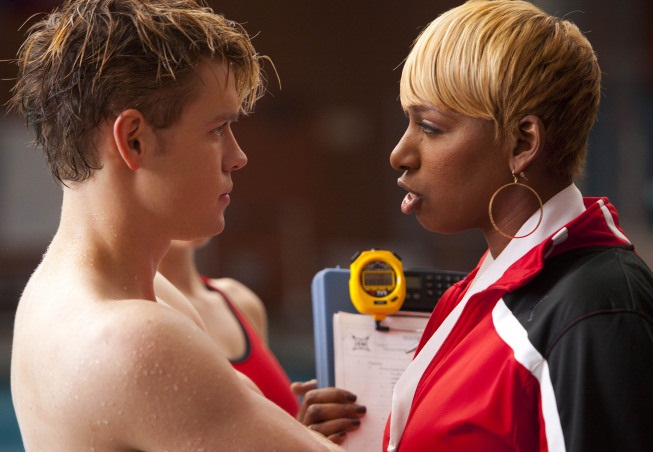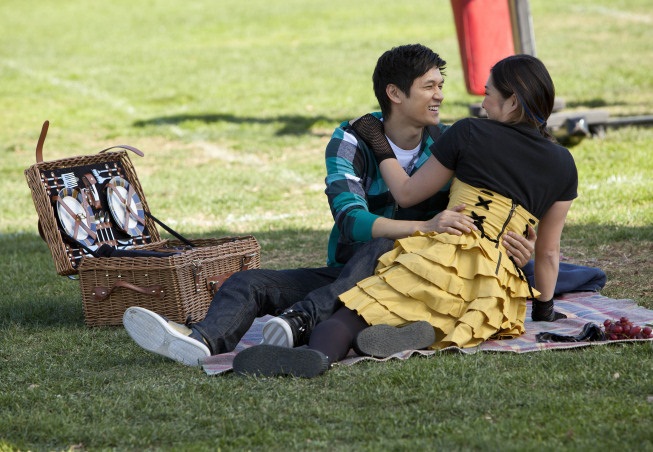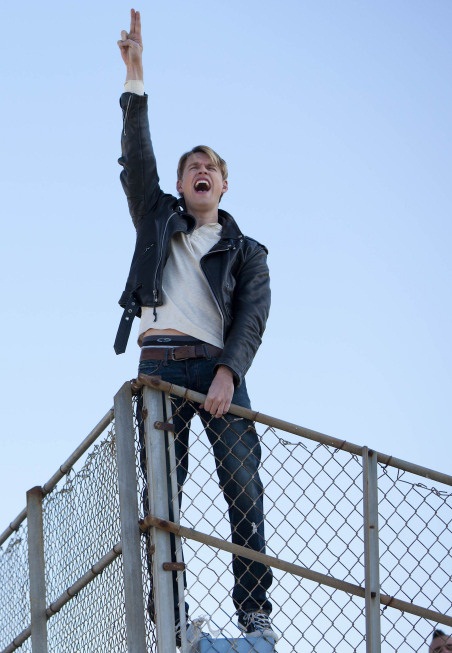 Source: TVLine