Chris Zylka is Cut From 'American Horror Story'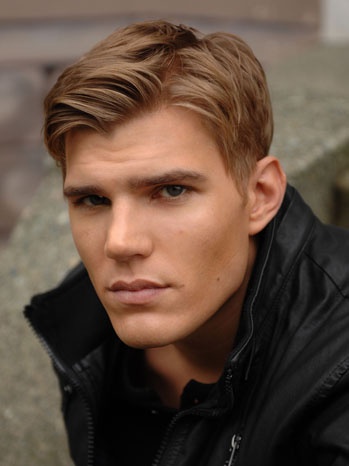 Hey Secret Circle fans! If you were hoping the dashing Chris Zylka would grace your TV screens again this fall, then we suggest you avert your eyes. Everyone else can read on for some giggle-worthy scoop. 
The Amazing Spider Man star was scheduled to appear in the highly-anticipated second season of American Horror Story for a two-episode arc. But before he could look at the camera with his smoldering eyes, Zylka was booted off the show. So what was the problem?  Was it A) The writing B) The wardrobe or C) His rockstar castmate Adam Levine was being a divo. And the answer is…
D) none of the above!
As Zap2it first reported, The CW favorite was chopped from the show be he refused to cut his hair. Wow, now who's being a divo? The upcoming season of AHS will take place at an 1960's insane asylum, and Zylka was set to play Daniel — a deaf-mute who is also described as "the most beautiful boy in the world." They've certainly got the beautiful part right. But apparently that high praise was not enough to convince Zylka to shave off his blonde locks.
Ryan Murphy clipped the pretty boy off the show, and reduced the part of Daniel to a one-episode appearance. Even though Zylka's replacement has not been revealed, we have a feeling that he didn't let a few inches of hair get in the way of his screen-time.
What do you think of Chris' decision? Would you be absolutely crushed to cut your hair for a job? Does anyone else think the new 'do would make him cuter? Shout it out in the comments below!
Follow Leanne on Twitter @LeanneAguilera
[Photo Credit: The CW]
MORE:
'American Horror Story,' 'It's Always Sunny,' Premieres Set
New 'American Horror Story' Clip Ups the Creep-Factor — VIDEO
Channing Tatum's Wife is Dating Adam Levine on 'American Horror Story'