Christina Applegate Leaving 'Up All Night.' What's Behind Her Exit?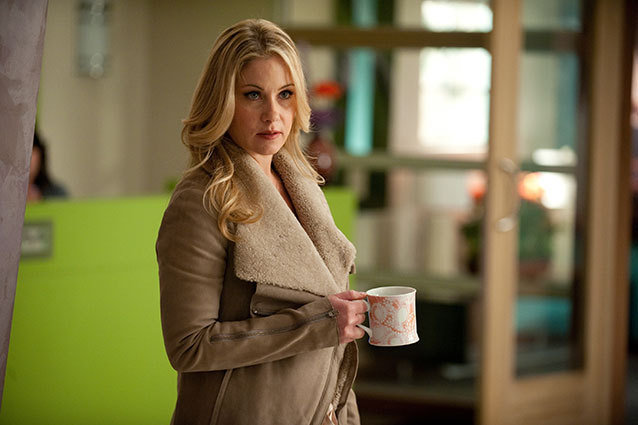 After NBC made the decision to transform Up All Night into a multi-camera comedy, the ratings-challenged sitcom lost quite a few of its few devoted fans. And it seems now, just months after the decision was made, the series lost a star as well. 
Deadline reports Christina Applegate has decided to leave the project, citing creative differences. Said the veteran sitcom actress in a statement released to Hollywood.com, "It's been a great experience working on Up All Night, but the show has taken a different creative direction and I decided it was the best for me to move on to other endeavors … Working with Lorne Michaels has been a dream come true and I am grateful he brought me into his TV family. I will miss the cast, producers and crew and wish them the best always."
RELATED: Can 'Up All Night' Survive the Shift to Three-Camera Sitcom?
While NBC intended the multi-camera change to give a jolt to Up All Night's system, will the series be simply too drained out without Applegate? Jury's still out — though Applegate is arguably one of the sitcom genre's most charming heroines, the actress' co-star, Will Arnett, is still attached to the show, and the network could be eyeing a high-wattage replacement. Deadline reports NBC has shown interest in another famous sitcom blonde, Lisa Kudrow. 
RELATED: 'Up All Night' Shakeup 'A Bit of an Experiment,' Says NBC Boss
Still, Kudrow and Applegate boast comedy styles as different as, well, Up All Night and Friends. Should she be recruited to fill the role, will Up All Night at all resemble the series we stayed up for?  
Follow Kate on Twitter @HWKateWard
[Image Credit: Colleen Hayes/NBC]
---
From Our Partners:
Justin Bieber Drug and Cheating Rumors?! (Vh1)